Read Time:
5 Minute, 45 Second
For Americans, radio remains one of the most popular ways to listen to music, discover new artists, and consume entertainment.
Despite the rise of streaming, podcasts, and digital media, about 82 percent of Americans ages 12 and older still tune in to radio stations on a weekly basis.
The question is: What kind of music do US fans listen to?
While talk shows are the most popular radio format for US consumers, accounting for about 10 percent of the country's total market share, there's still plenty of variety for music lovers to explore.
Today we are introducing the music genres that you will find on US radio stations that are the most popular at the moment.
What music genres are available on US radio stations?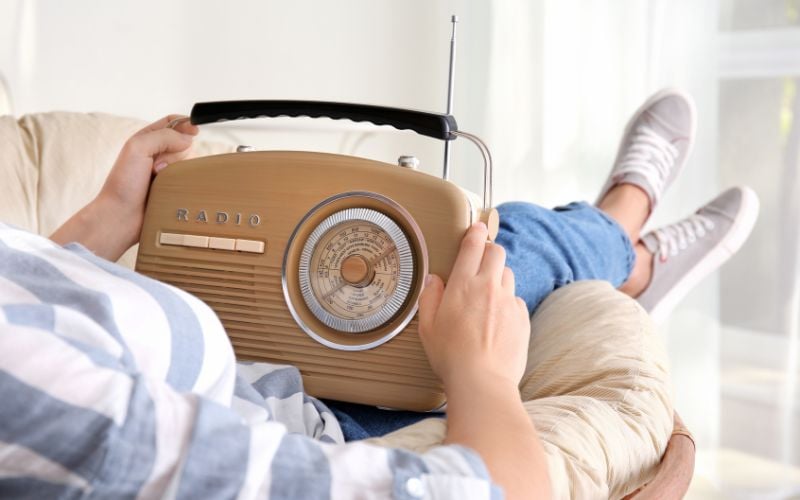 First, let's explain what types of music are available on US radio stations. The genres covered by radio stations in the US are fairly broad, ranging from country and folk rock to world music.
American radio in particular features most of the same genres as elsewhere in the western world, in regions like Canada and the United Kingdom.
Here are the available options.
Rock: Rock music stations in the United States can span different subgenres. The offering ranges from heavy metal for hardcore fans to classic rock (older tracks from earlier decades) to alternative rock (indie artists and up-and-coming bands). You can also find stations dedicated to indie, pop, soft, rockabilly, hard and folk rock.
Contemporary hit radio: CHR, or contemporary hit radio music radio stations in the United States, generally focuses on adult contemporary music, including current top hits across genres and popular music.
Simple Listening: Easy listening radio stations tend to focus on a variety of softer songs across genres such as soul music, rhythm and blues, blues, gospel music, smooth jazz, Motown music, and classic hits.
Americana Genres: Americana music genres on the radio typically include a mix of roots, blues, gospel, and jazz music. They may also contain some country music.
Country: Country music channels are one of the most popular genres in the US, covering everything from classic to contemporary country hits and folk music.
Hip Hop and R&B: Hip-hop and R&B music on American radio stations tends to go hand-in-hand with electronic dance music, house music, pop music, and disco, electronic, or new wave songs. However, all of these genres can also fall into their own categories.
Christian music: Christian music is another well-known genre on the American landscape. Christian stations play classical songs, contemporary hits by Christian artists, gospel music, and even hymns from time to time.
world music: World music on American radio encompasses diverse styles of audio from rooms around the world. The selection ranges from Tejano music to K-Pop to Scandinavian rock.
Some American music stations may also play a variety of other alternative music genres, such as surf music, grindcore, dance-punk, and even songs from famous movie soundtracks.
What are the most popular music genres in the US?
As you can see, there are many ways for radio stations in the US to explore music genres. Most broadcasters choose playlists based on their format.
For example, the contemporary hit radio format is one of the largest in America. CHR radio stations play hits from a variety of genres including pop, rock and R&B.
So which genres are most popular with radio listeners?
The Statista report on the most popular radio content genres in 2022 offers some unique insights. According to this study, the most popular music genres in America are:
Rock, alternative and indie music (46 percent)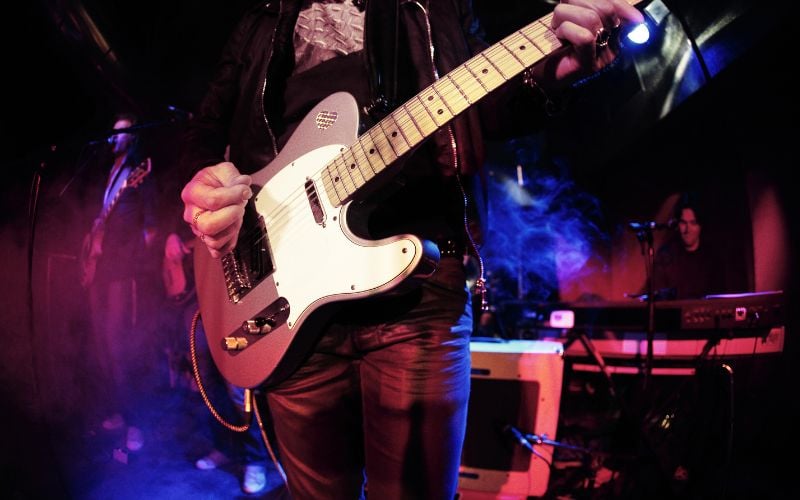 Rock music has been growing in popularity in the United States for some time, and more and more listeners, young and old, now identify the genre as their favorite style of music. With so many stations, it's hardly surprising that rock has become such an integral part of American radio culture.
Country music (41 percent)
Country music has played a huge role in the American music landscape for years. Virtually every state has its own country music channel, playing classic hits, contemporary hits, or a combination of both.
Pop/adult contemporary (40 percent)
The adult contemporary radio format is one of the most popular and widespread in the United States, so it's no surprise that pop and contemporary music ranks #3 on this list.
While most popular radio stations in the US focus on sharing modern hits, some have included classics in their playlists as well.
Urban music (33 percent)
Urban music like hip-hop, R&B, and similar genres may not be as popular in the US as they used to be.
However, it still ranks high on the list of top options that listeners enjoy. Urban music channels may also contain some house and electronic music.
Classical music (22 percent)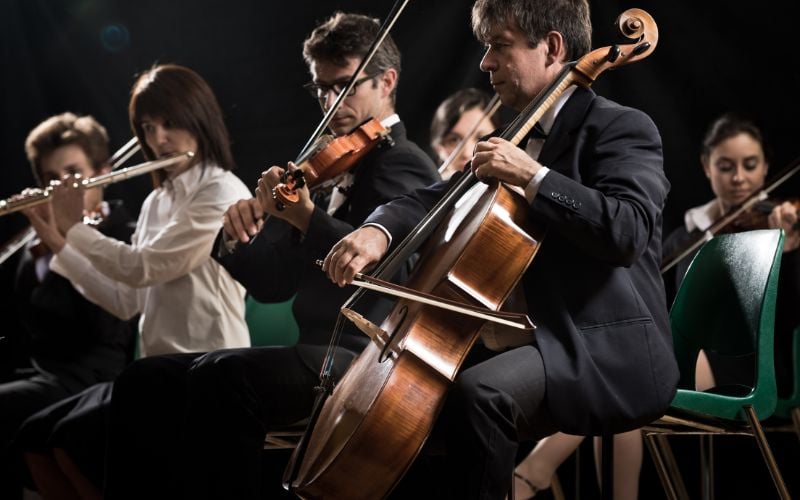 Interestingly, according to Statista, classical music is the fifth most popular genre of radio music in the US, after urban music. Around a fifth of all respondents to the study stated that they regularly listen to classical music.
Dance and electronics (20 percent)
Once a far more popular music genre, dance and electronic music has lost its appeal to many radio fans in the United States.
In the Statista report, this music genre was ranked lower in popularity than weather broadcasts.
Jazz and blues (16 percent)
Finally, about 16 percent of people in the US identify jazz and blues music as their preferred form of radio content.
This puts the genre below popular sports and news radio shows or talk shows, but above other music genres such as folk, religion and world music.
Changing genre preferences in the US
While pinpointing the most popular music genre for all American listeners is difficult, industry reports offer some valuable insights.
A look at industry research shows that the popularity of music genres is constantly evolving. Five years ago, Nielsen's Soundscan music report found R&B and hip-hop to be the most popular music genres.
However, in 2023, 32 percent of Americans said rock was their favorite genre, ranking well ahead of hip-hop (14 percent).
Additionally, it's worth noting that ethnicity also influences how popular a particular genre of music is across different US cultures.
Around 40 percent of white Americans say rock is their preferred music genre, followed by country and pop. Alternatively, only six percent of black Americans prefer rock to all other genres.
Ultimately, it's hard to say which genre is the most popular on American radio. Nevertheless, it can be clearly seen that the listeners have a large selection at their disposal.