Read Time:
2 Minute, 22 Second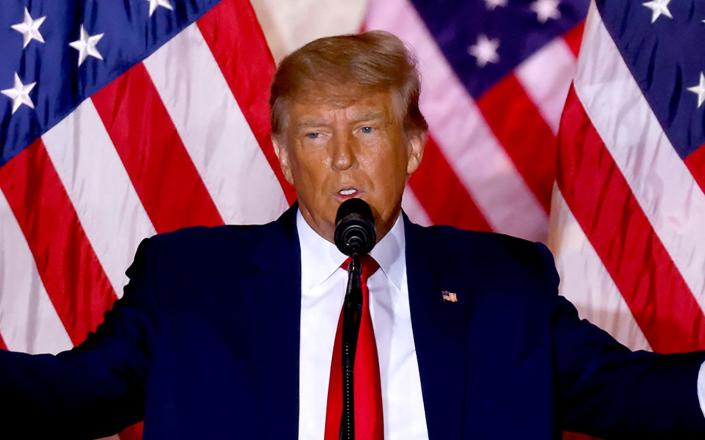 Donald Trump dominated an event billed as the "world's largest gathering of conservatives" this week, as supporters donned "Trumpinator" T-shirts and declared their allegiance for 2024.
The Conservative Political Action Conference (CPAC) just outside Washington was unofficially nicknamed "TPAC" as it became clear that the vast majority of those in attendance supported the former president.
CPAC has previously been seen as an important event for any Republican presidential nominee to speak at.
But Ron DeSantis, considered Trump's main rival for the 2024 nomination, and former Vice President Mike Pence, chose to speak at a separate event in Florida.
Nikki Haley, the only major candidate to speak out against Mr. Trump, endured chants of "Trump, Trump" as she walked around the room.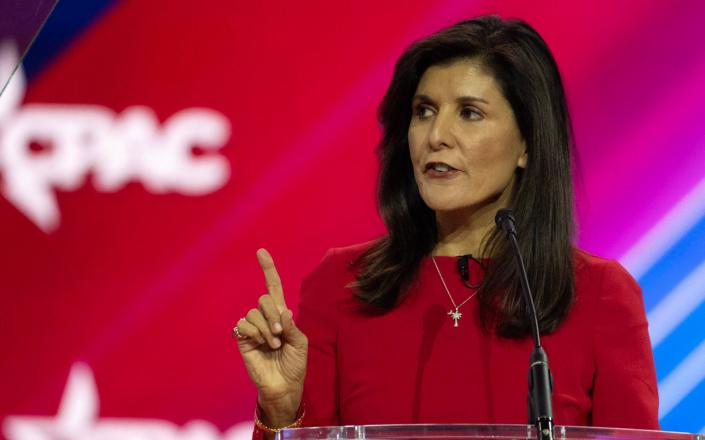 Mr. Trump was scheduled to deliver the keynote speech on Saturday night and his son Donald Trump Jr. was well received.
Other speakers at the event included Trump's daughter-in-law Lara Trump, proteges Marjore Taylor Greene and Kari Lake.
The former president was expected to win the CPAC straw poll, historically seen as an indicator of support among Republican activists.
In last year's poll, Trump beat Mr. DeSantis by 59 percent to 28 percent
A hat salesman at this year's event said that "Trump Won" and "MAGA" hats outnumbered the DeSantis caps by 50 to one.
Also for sale were giant edible Trump gingerbread men, Trump cowboy hats, Trump purses, and T-shirts depicting Mr. Trump as the "Trumpinator" and Superman.
Supporters lined up to get their picture taken in a mock Oval Office, behind a replica of the Resolute Desk.
One of the topics discussed at this year's event was climate change.
Morgan Chrisman, 24, representing Young Conservatives for Carbon Dividends, said China must be held accountable.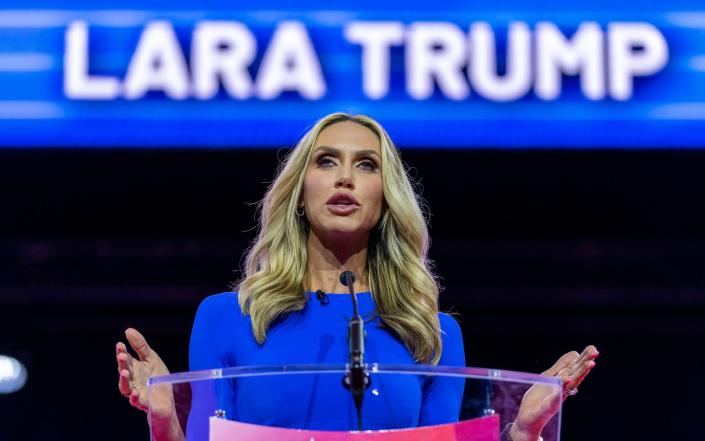 She said: "The environmental issue has been driven by the left pretty much all along, and that has alienated a lot of young people and made them think the GOP has no solutions for it.
"We think there are market-based solutions where capitalism is at the forefront, which are much more effective than the solutions put forward by the left, but which do not compromise on conservative values."
Meanwhile, Trump came up with a plan to hold a competition to create up to 10 new "Freedom Cities," which would be built on government land.
It would include investments in "vertical take-off and landing vehicles" – flying cars – for families.
Some compared the idea to The Jetsons, the fictional cartoon family who lived in Orbit City.
The plan would also include "baby bonuses" to encourage another baby boom, and the cities would become "industrial hives" as the US becomes less dependent on Chinese imports.
Trump said it would "reopen the border" and lead to a "quantum leap in American living standards".