Read Time:
8 Minute, 48 Second
Rock and roll has always had a strong presence in the British music landscape. As one of the most popular genres of all time, rock has paved the way for the introduction of various audio subgenres, from indie to heavy metal to alternative rock.
Although many rock radio stations in the UK focus on classic and contemporary hits, there are plenty of stations that specialize in, or regularly broadcast, alternative music.
This is the place to be if you're looking for a break from jamming while driving around the UK or relaxing at home.
Today we're introducing you to some of the best stations worth checking out if you're a hardcore alternative rock and roll fan. let's dive in
The best alternative rock radio stations in the UK
While pop music is the genre of choice for most radio lovers, rock has garnered a lot of attention in recent years.
According to a study, around 37 percent of British listeners count rock, classical and metal among their favorite genres of music. Another 22 percent say they prefer indie and alternative music to all other genres.
Alternative rock, a music category that emerged from the independent music underground of the '70s, rose to prominence in the '90s thanks to industry-defining artists like Nirvana, the White Stripes and Radiohead.
Here are some top stations to check out if you love rock radio with an alternative flair.
BBC Radio 6 Music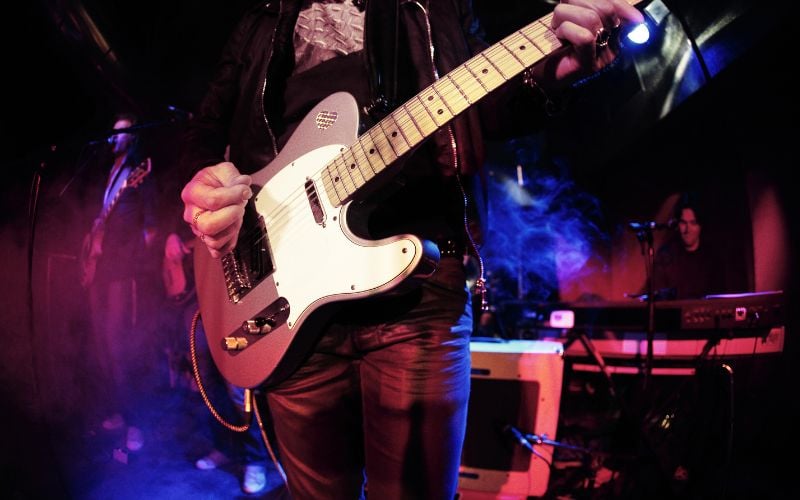 Considered Britain's national alternative music station, BBC Radio 6 is a digital station owned and operated by the British Broadcasting Corporation.
The channel aired its first program in 2002 and made history as the BBC's first new channel in over 32 years.
Although only available via digital media such as DAB and online streaming apps, BBC Radio 6 Music is a popular choice among today's music fans, with a weekly audience of around 2.5 million listeners.
The channel focuses primarily on alternative and indie music, with various playlists dedicated to unique world music and jazz sounds.
As well as offering a great selection of music, BBC Radio 6 has a range of fantastic presenters including Bob Harris, Phil Jupitus and Andrew Collins.
Year after year, this channel enjoys great popularity, largely thanks to its annual music festival.
Frequency: DAB: 12B
Website: BBC6 Music
Radio X
Another popular choice among alternative rock lovers is Radio X, a Global-branded commercial station.
The channel's playlists generally contain a large amount of alternative and indie rock. However, there are many programs on the channel worth tuning into.
The channel has even featured some of the world's biggest personalities and celebrities, from Russel Brand to Karl Pilkington, Ricky Gervais and Simon Pegg.
Interestingly, this station started out as a pirate radio station called Q102. In 1992 it was renamed XFM and finally received the title Radio X in 2015.
Radio As of 2022, it broadcasts to around 1.9 million people every week.
Frequency: FM: 97.7 (Manchester), 104.9 (London)
Website: Radio X
Kerrang! radio
Certainly one of the better known rock radio stations in the UK: Kerrang! Radio is a digital music station from Bauer. It also broadcasts as part of the larger Kiss radio network.
In 2022, the station had a weekly audience of around 327,000 listeners.
Kerrang! was first launched as a digital broadcaster on Freeview before expanding to numerous DAB channels and online.
The station briefly had an FM frequency, but this was eventually closed in 2013 as the company focused on its digital presence.
Kerrang! is best known for playing a wide range of songs from every genre of the rock 'n' roll landscape.
The channel also has its own breakfast show and various unique programs that air on different days of the week.
Frequency: DAB: 11B
Website: Kerrang! radio
Absolute radio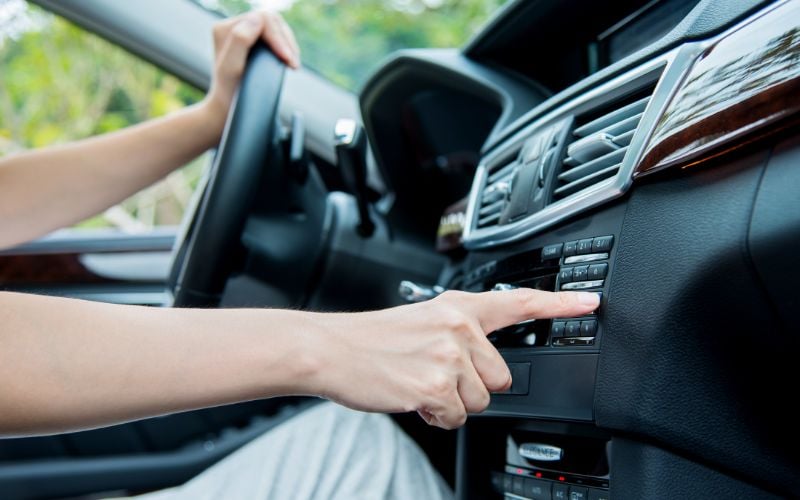 Although Absolute Radio is not a rock-only station, it shares many types of music from different genres, including the alternative rock landscape.
Absolute Radio broadcasts nationally throughout the UK using DAB signals and at times uses the 1215kHz frequency.
While Absolute Radio follows a modern AC format, most of its playlists feature plenty of rock and indie music from artists like the White Stripes, Muse and the Red Hot Chili Peppers. Most artists featured on the channel are of British origin.
In 2022, Absolute Radio has also created its own premium service where online consumers can listen to different stations without commercial breaks and even access skip features.
The service also offers access to five exclusive stations with different music genres.
Frequency: DAB: 11D/12A
Website: Absolute Radio
XS Manchester
XS Manchester could be the ideal solution if you're looking for a regional radio station dedicated to alternative rock.
The station serves Greater Manchester and broadcasts a mix of indie and alternative music, speeches and regular news.
Despite its local focus, XS Manchester broadcasts to a massive audience of around 104,000 listeners per week. The company first launched in 2008 and has been experimenting with different output types ever since.
In addition to extensive playlists with indie and alternative music, listeners can expect fantastic talk shows by well-known presenters such as Gareth Brooks.
In addition, XS Manchester has dedicated playlists specifically designed to stream hours of uninterrupted music without ads or interruptions.
Frequency: FM: 1096.1MHz
Website: XS Manchester
Amazing radio
First starting out on DAB channels, Amazing Radio is an internet radio station in the UK playing music across a variety of genres. Playlists include hip-hop, electronica, rock, indie, and pop themed sessions.
The station defunct its DAB presence in 2012 and became an internet-only radio station. However, it briefly returned to DAB channels in London and Dublin.
One of the things that makes this channel so impressive is its commitment to showcasing new and upcoming artists.
Since their earliest recordings, well-known names such as Bastille and Chvrches have been regulars on the channel. The channel also publishes a weekly map listing on Sunday afternoons.
Frequency: Online only
Website: Amazing Radio
BBC Radio 1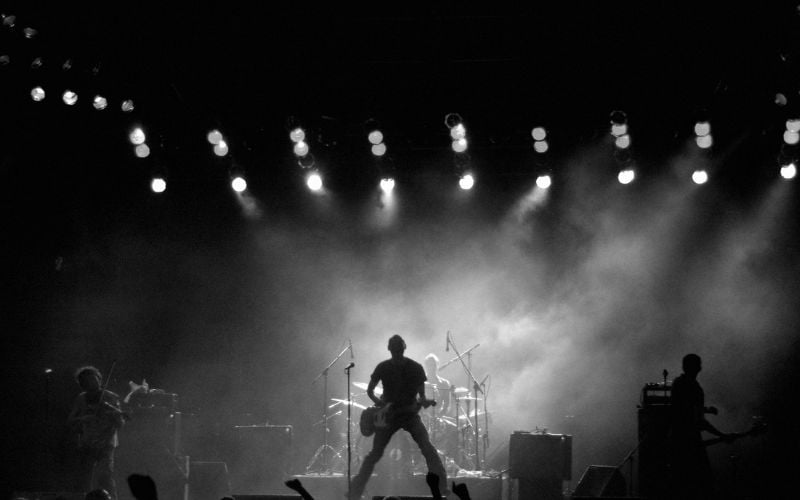 Unlike BBC Radio 6 Music, BBC Radio 1 is a far more diverse broadcaster on the UK landscape. It is owned and operated by the BBC. Popular music and current chart hits are played there throughout the day.
However, the channel offers special programs for alternative genres in the evenings, including indie and rock music.
Radio 1 is available from virtually anywhere in the UK on FM and DAB channels as well as online. It is also one of the largest broadcasters in the country, with 7.7 million weekly listeners.
In addition to music sessions, Radio 1 also offers a range of programs and talk shows that will keep listeners entertained for hours.
Radio 1 has hosted some of radio's biggest celebrities over the years, including John Peel, Terry Wogan and Kenny Everett.
Frequency: FM: 97.1-99.7MHz
Website: BBC Radio 1
Planet Rock
Owned by the Bauer company, Planet Rock is another digital radio station in the UK that focuses primarily on classic rock music.
Although the station usually shares classic rock hits, there are also numerous playlists with newer hits and alternative music.
Planet Rock is part of the Kiss network and has an average weekly audience of around 1.2 million listeners. Since its launch in 1999, the station has grown steadily. At the time, the station was the only classic rock station in the UK.
Notable presenters who have appeared on the channel have included Alice Cooper with his syndicated radio show, Def Leppard singer Joe Elliot and Thunder singer Danny Bowes.
Frequency: DAB: 11A
Website: Planet Rock
resonance FM
One of the few not-for-profit community stations on this list, Resonance FM is managed by the London Musician's Collective.
The channel is best known for broadcasting different styles of music, as each volunteer presenter has complete control over their playlists.
In general, the station presents a lot of material from the staff of the experimental music magazine, The cable. Over the years, the station has garnered a lot of attention from music lovers and has been nominated for a community award by Sony.
It has also won the Radio Academy Nations and Regions Award for London three years running.
This station is worth checking out if you're looking for a way to discover new artists and explore different styles of music in London.
Frequency: FM: 104.4MHz
Website: Resonance FM
NME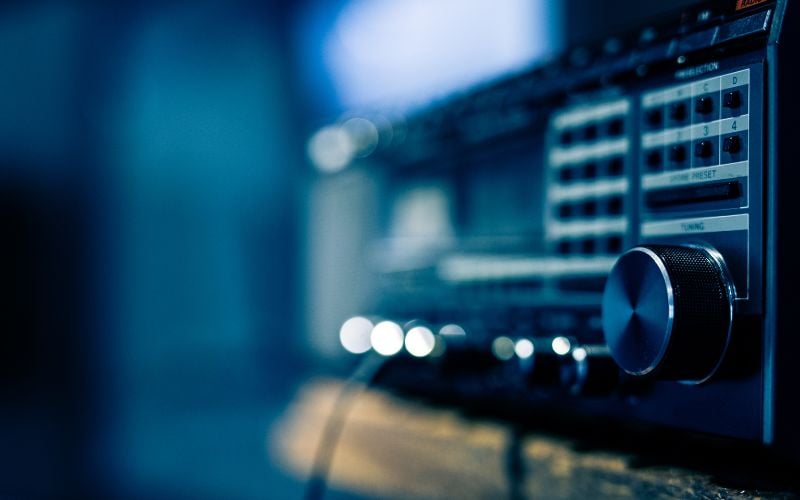 He is best known as the producer of the popular music magazine NMENME Radio is a digital station broadcasting an alternative music format.
The station first launched in 2008 and ceased operations in 2013 before restarting in 2018.
NME now offers two distinct radio stations, NME 1 and NME 2, which focus on 24-hour programming for 24-hour entertainment.
Run by DX Media, NME Radio offers a wealth of fantastic content to listen to, including alternative music playlists and programs hosted by various presenters.
NME 1 is best for those looking for indie and alternative music tracks, past and present, while NME 2 focuses on more new and experimental material.
Frequency: DAB: 9A
Website: NME
PhonicFM
Finally, Phonic FM is a popular non-commercial station in Exeter, Devon. Established in 2008, the station began broadcasting as Vibraphonic FM before simplifying its name.
Originally, the station used a limited service license, which meant it was only allowed to broadcast for one month each year during the Vibraphonic Music Festival.
Eventually, Phonic FM obtained its full-time broadcasting license and produced various shows including fear of the planet and the Revolutionary radio inquiry broadcast.
While the channel's content isn't exclusively alt rock, listeners can find a range of music genres here.
The station promises variety, producing and occasionally sharing live sessions by local musicians.
Frequency: 106.8FM
Website: Phonic FM
The UK's top alternative rock radio stations
With various options including digital radio stations, online streaming services and classic FM stations, alternative rock lovers have plenty to choose from in the UK market.
There are many fantastic channels worth checking out if you're looking for new artists or want to hear some of your favorite songs from the world's leading bands.
Good luck finding the best station to rock out to!