Read Time:
8 Minute, 40 Second
The top AM/FM radio stations in New York City offer visitors and New Yorkers a fantastic way to hear their favorite songs, discover new artists, and have hours of entertainment.
Although there are many other ways to get musical entertainment these days, from digital streams to online channels, radio is still a popular choice for New Yorkers.
According to one report, adults in New York actually listen to the radio for about 104 minutes a day, or 12.2 hours a week.
With endless options to choose from in terms of genre and format, AM/FM stations offer listeners one of the most versatile ways to enhance their audio quality.
Today we're taking a look at some of the most popular and well-known AM/FM radio stations worth tuning into in New York City.
The best AM/FM radio stations in New York City
Today's radio channels are available in different formats, from traditional AM radio to FM channels, DAB channels (digital) to online streams.
Today we mainly focus on AM and FM channels. However, many of the stations listed below may also offer other listening options.
We have selected these radio stations based on their overall popularity (number of listeners), the music they offer and the quality of the service provided.
Let's dive into our top picks.
1.WBLS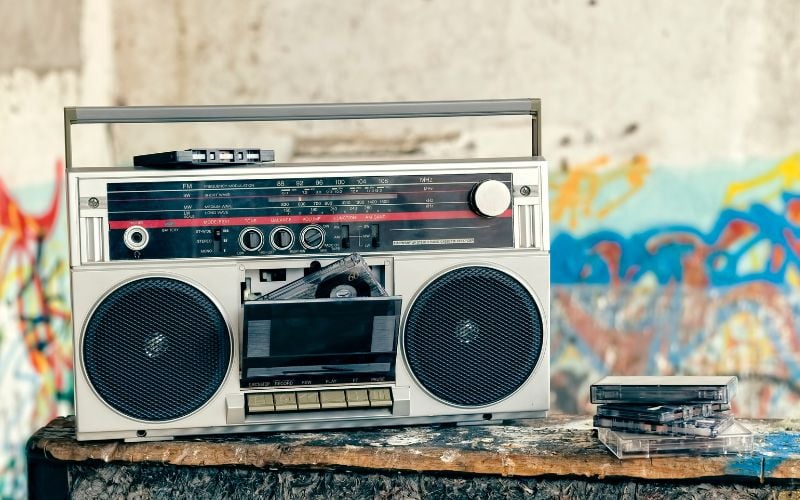 With 6.7 percent of all listeners who regularly tune in, WBLS is the most popular radio station in New York City in 2021 and is a fantastic channel for discovering music.
This FM station follows the adult contemporary format and is licensed in New York City. It belongs to various sister stations of Mediaco Holding.
The station was first launched in 1965 under the brand name WEVD-FM. The station is best known for its wide selection of urban hits and hip-hop music, as well as access to trending music content. Occasionally, the station also reports on major sporting events.
In 2000, WBLS also launched an interactive online sister site featuring live streams of original music for diverse tastes. Options include slow jam, hip-hop and WBLS classics, and rap programs.
Frequency: FM: 107.5MHz
Website: WBLS
2. WLTW
WLTW (Lite FM) was founded in 1961 and is part of the iHeartMedia company. It is a popular adult contemporary New York radio station serving the New York metropolitan area.
The station started out as a non-commercial station for Riverside Church, best known for playing classical music.
However, over the years the station evolved and its format changed to album-oriented rock before eventually moving on to popular adult contemporary programming.
WLTW has always been one of the top radio stations in New York City thanks to its wide range of music genres.
The station's audience also grows significantly as it switches to festive music for the holidays in December. So if you're looking for some fun holiday songs, be sure to check out this station.
Frequency: FM: 106.7MHz
Website: Lite FM
3. WCBS
WCBS could be your choice if you're looking for a classic station playing all your favorite hits from the decades past.
Owned by the Audacy company, WCBS was first launched in 1941 and has evolved significantly over the years.
Interestingly, WCBS was one of the first notable oldies stations in the country, having first adopted the format in 1972.
For a short time, the station experimented with an automated format for adult hits before switching back to personality-oriented programming.
Today, WBCS is recognized as one of the most popular stations in the New York area and ranks among the top classic stations in the United States.
All sorts of fantastic genres of music have been broadcast on this channel for the last few decades.
Frequency: FM: 101.1MHz
Website: WCBS
4. WAXQ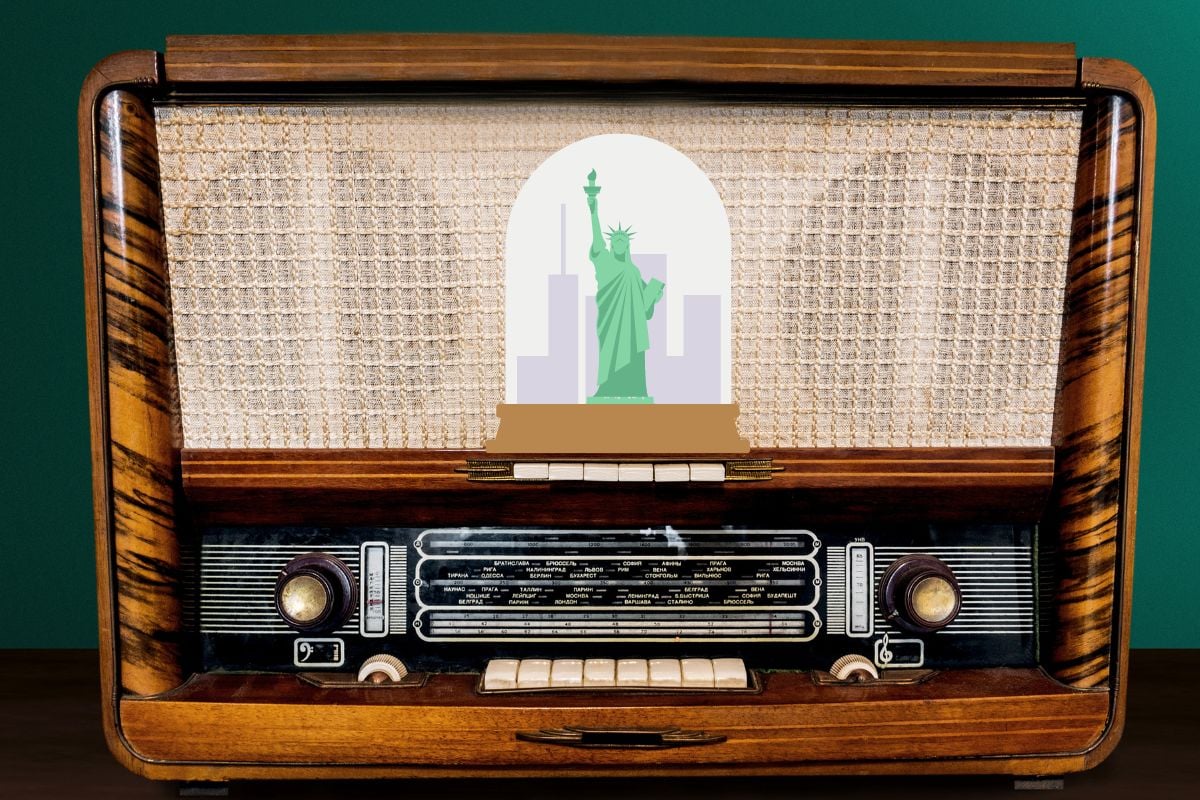 WAXQ is a New York radio station owned by iHeartMedia, broadcasting from the Tribeca neighborhood of Manhattan, ideal for lovers of classic rock music.
The channel was first introduced in 1956 and used the WFDR call signal. Originally it was a non-profit station owned by the International Ladies' Garment Workers Union.
Over the years, WAXQ has experimented with different formats, exploring everything from classical music to heavy metal.
Today, however, the station focuses almost exclusively on classic rock. There are even occasional sections dedicated to deep classics.
WAXQ also occasionally strays from the traditional classic rock format and plays more modern songs by artists like the Red Hot Chili Peppers or Metallica.
Frequency: FM: 104.3MHz
Website: WAXQ
5. WHTZ
WHTZ is a Top 40 commercial and contemporary hit radio station owned by iHeartMedia, broadcasting throughout the New York metro area.
It's the flagship channel of one of New York's most popular breakfast shows: Elvis Duran and the morning Show.
In addition to standard analog transmission, WHTZ also broadcasts content in HD Radio format and online via the iHeartRadio website.
The channel is best known for its combination of excellent top 40 playlists and unique programs.
The station's music ranges from R&B and pop to hip-hop, rock and dance.
It's also the New York home for American top 40 countdown hosted by Ryan Seacrest, who plays all over town on Sunday mornings.
Frequency: FM: 100.3MHz
Website: WHTZ
6. WKTU
The adult rhythmic contemporary music station WKTU is licensed for the New York suburb of Lake Success.
The station is another core station owned by iHeartMedia and broadcasts from the AT&T Long Lines Building in Manhattan with a station in the Empire State Building.
WKTU first came into being in 1958 and experimented with several formats before eventually merging into its current program.
At one point, WKTU announced that Whoopi Goldberg would be one of their new morning show hosts, significantly boosting listenership in 2006.
The station has also hosted several other well-known radio personalities over the years with a fantastic selection of afternoon and breakfast shows and special, genre-specific playlists.
Frequency: FM: 103.5MHz
Website: WKTU
7.WQHT
WQHT, also known as Hot 97, is a New York City-licensed commercial radio station broadcasting in the urban contemporary music format.
WQHT's studios are owned by Mediaco Holding and are located in the Hudson Square neighborhood of Lower Manhattan.
Interestingly, the station started out as an experimental station licensed by the National Broadcasting Company. It was used to determine the coverage area of ​​broadcast frequencies as an apex station.
Since then, however, the station has blossomed into a popular radio station in its own right, best known for its wide range of hip-hop and contemporary hits.
The station's employees include well-known personalities such as Funkmaster Flex, DJ Jabba and Lisa Evers.
Frequency: FM: 97.1MHz
Website: WQHT
8. WWPR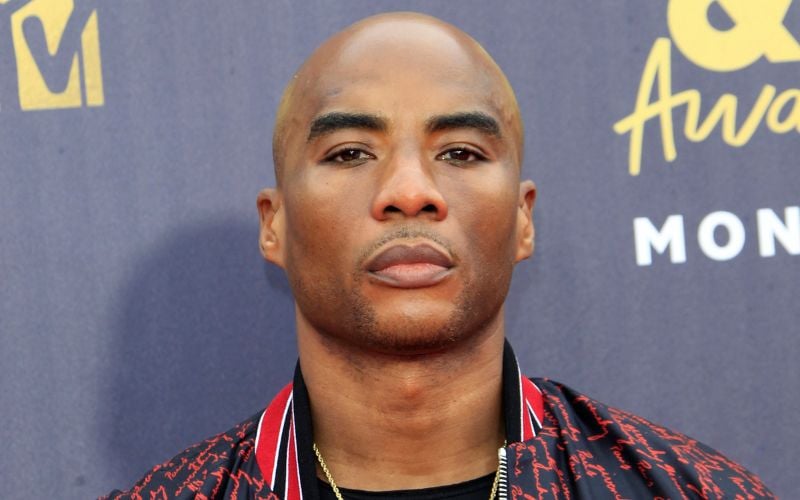 Better known to most fans as Power 105.1, WWPR is another popular urban contemporary music station licensed in New York City.
The channel is owned by iHeartMedia and broadcasts from the Tribeca neighborhood of Manhattan.
In addition to a wide range of fantastic music options, WWPR is known as the flagship station for national morning programming: The Breakfast Clubhosted by DJ Envy, Charlamagne tha God and various rotating celebrity presenters.
WWPR began broadcasting in 1953, beginning as a religious music channel before branching out into trending adult contemporary music, soft rock, and other formats.
Today, the station is one of the top sources for hip-hop, rap, and R&B music.
Frequency: FM: 105.1MHz
Website: WWPR
9. WFUV
Non-commercial radio station WFUV is owned by Fordham University and has studios at Montefiore Medical Center and on the Bronx campus.
The station first went on the air in 1947 and went on to become one of the top music stations in New York City. On-air personalities included veterans like Rita Houston, Vin Scelsa and Dennis Elsas.
WFUV is best known for its adult contemporary alternative music format consisting of world music, urban folk music and adult rock.
In addition to this weekday program, the station also offers a range of special programs, including focus playlists on genres such as pop, jazz and folk music.
Popular programs on the channel include options like this world cafe And The Grateful Dead Hour.
In addition, the station regularly hosts famous on-air guests such as Tim Robbins, Steve Buscemi and even Sting.
Frequency: FM: 90.7MHz
Website: WFUV
10.WNYC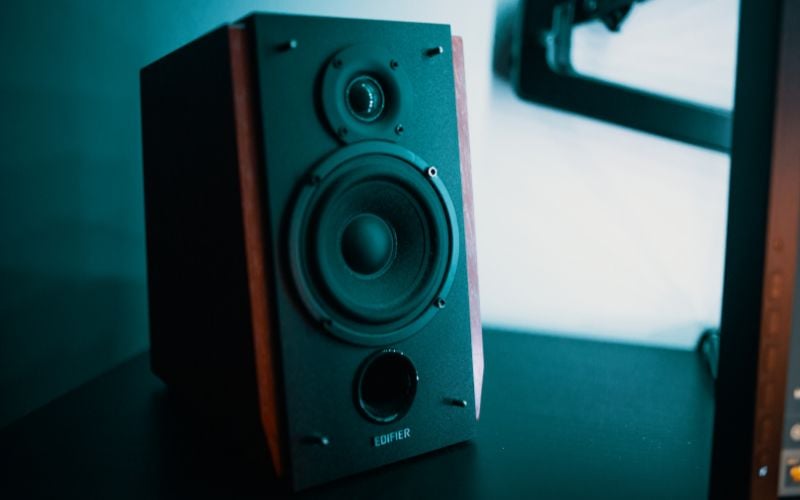 WNYC is the trademarked nickname of two non-profit, non-commercial radio stations in New York City, available on both AM and FM channels.
The stations are owned by New York Public Radio and are both members of the NPR group.
In addition to various playlist options, the stations offer various news and talk show programs. Some hours offer simulcast shows while others offer live programming.
Each week, WYNC reaches more than 1 million listeners, making it the group with the largest public radio audience in the United States.
WYNC stations cover a variety of music genres, including classical music and top hits.
The program also includes well-known podcasts and sessions such as About the media And radio newbies Designed to train youth to become radio reporters.
Frequencies: AM: 820kHz, FM: 93.9MHz
Website: WNYC
11. WNEW
Finally, WNEW FM is a hip adult contemporary radio station owned and licensed by Audacy in New York City.
It began airing in 1958, but what most fans remember best is its days as a progressive rock radio station.
WNEW now runs without radio hosts or moderators and mainly focuses on sharing endless music playlists throughout the day.
By 2018, the group ranked #16 in the New York market for the state's largest radio station.
Today, WNEW broadcasts a variety of music genres and focuses on the latest hits by well-known contemporary artists.
Frequency: FM: 102.7MHz
Website: WNEW
The best AM/FM radio stations in New York
There you have it, some of the best radio stations in New York for music lovers. The many great options include contemporary stations with a focus on adult hip-hop, rock 'n' roll stations, and stations that focus on the latest or classic hits.
Enjoy surfing the airwaves with these phenomenal stations.