Read Time:
4 Minute, 17 Second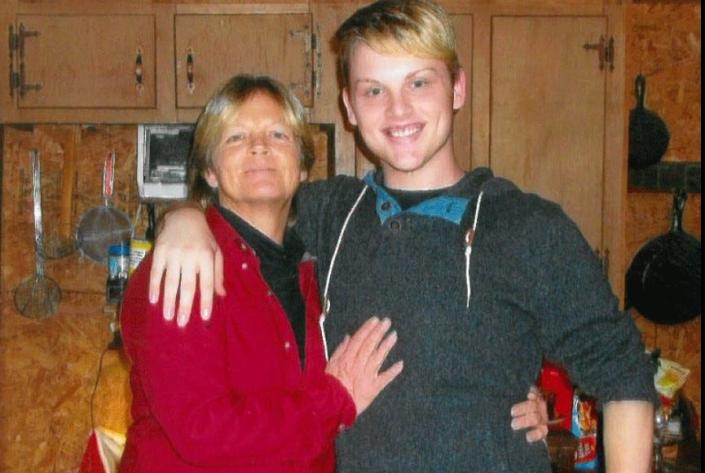 Sandy Smith, the mother of Stephen Smith, whose unsolved death has haunted her for eight years, had a brief but excited message when she learned that state police are now moving forward with his case as an official murder investigation.
"I've been waiting for this news for almost 8 years!" Smith emailed The Hampton County Guardian Tuesday evening. "I'm in shock, I'm elated, I'm waiting for the next chapter!"
Smith's response came minutes after her new legal representatives in the case involving her late son, Bland Richter LLP, released the results of a phone call with Mark Keel, chief of the South Carolina Law Enforcement Division (SLED).
Keel told the family's lawyers that Stephen Smith's death is now officially considered a homicide, "a shocking announcement after eight years of being declared a homicide on a highway," Bland Richter said in a statement Tuesday night.
Buster Murdaugh speaks:Says 'vicious rumours' about involvement in Stephen Smith's death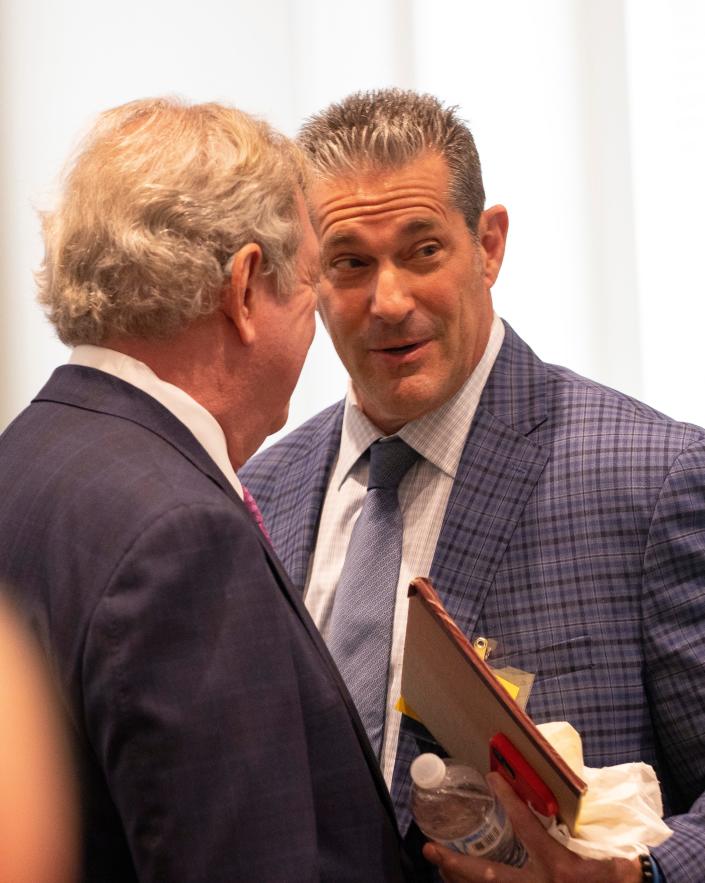 According to the statement, Bland Richter co-founder Eric Bland and Chief Keel have "both committed to pool their efforts and share information and resources as the state moves forward with the exhumation of Stephen Smith's body and subsequent investigations."
"We have an opportunity to right eight years of wrongs, and we intend to do just that," Bland said.
Smith was found dead in rural Sandy Run Road in the early morning hours of July 8, 2015, in a case controversially deemed hit-and-run after a confused — and the family says sloppy — initial investigation.
The case went cold until a 2019 boating accident involving the controversial Murdaugh family of Hampton County brought the case back into the spotlight. More questions arose about his death two years later. SLED reopened Smith's case in June 2021 "based on information gathered during the investigation into the double murder of Paul and Maggie Murdaugh," an SLED spokesperson stated at the time.
'Our bar is bruised': SC lawyers view Alex Murdaugh's crime saga as a blot on the legal profession
Pain, lessons linger:Where Does Hampton County, SC Go After Alex Murdaugh's Sentence?
SLED, Bland Richter are collaborating on leads
SLED officials have also welcomed a collaboration with Bland Richter in this investigation, Smith's attorneys say: "They believe that collaboration will help uncover new leads and information and ultimately lead to a resolution in this case."
Convinced that her son's death was clearly a homicide, when the Alex Murdaugh murder trial was over, Smith's mother opened a GoFundMe page in March to raise money for an exhumation and independent autopsy of the remains of her son.
"Smith's family believes he was murdered and wants an unbiased look at his body and an accurate, factual determination of his cause of death," said Bland Richter. As of Tuesday afternoon, the GoFundMe has raised over $80,000.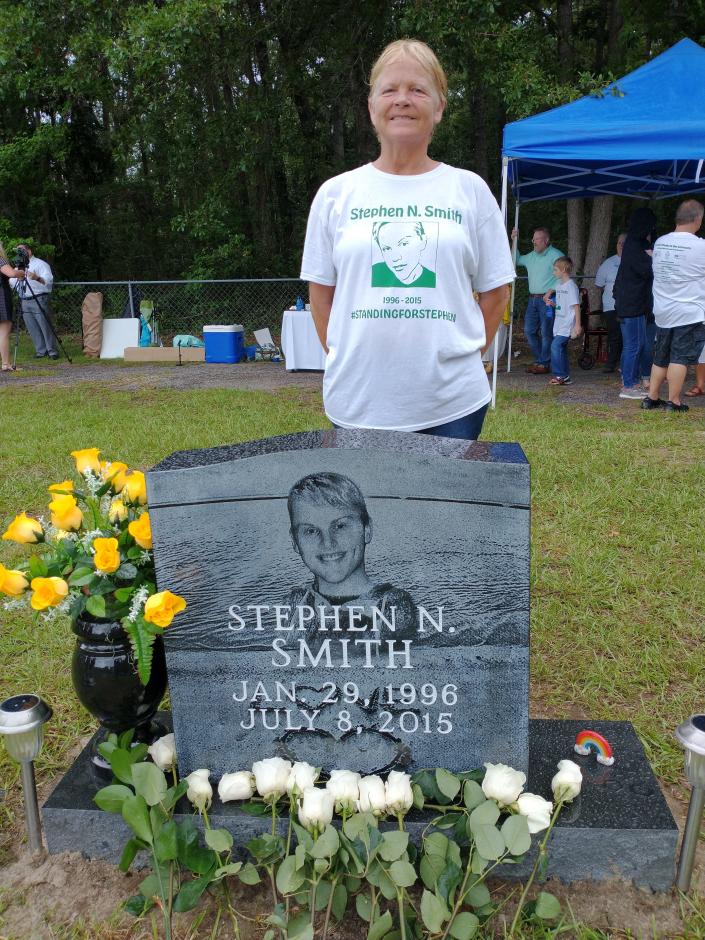 "SLED officials have revealed that they did not need to exhume Stephen Smith's body to convince them his death was a homicide," Bland and his partner Ronnie Richter said in a joint statement. "However, they will be present and participate in any exhumation of Stephen's body to gather more evidence. We are determined to find out what really happened and get the peace and justice the Smith family deserves."
SLED also revealed during the call that "they waited for the Murdaugh trial to be over before making this announcement out of concern that witnesses wouldn't be as obliging under Murdaugh's sphere of influence," Bland added.
Since the conclusion of the Murdaugh trial, more resources have been and will be devoted to Stephen Smith's case, SLED reportedly said, and investigators now believe that those in Hampton County who know what happened to Smith can step forward come.
"SLED publicly supports us, Sandy Smith, and her efforts to find out what really happened to her son," Richter said. to justice. We are proud to be their partner in finding justice."
The law firm of Bland Richter has a long history of successfully representing clients in high-profile cases, including multiple victims in the Alex Murdaugh saga that has swept the country.
The investigation into Stephen Smith's death is ongoing and SLED officials are urging anyone with information about the case to come forward. Anyone with information is encouraged to contact SLED's tip line at 1-800-CALL-SLED.
For tips on the Stephen Smith case, please contact:
Renée WunderlichDirector of Public InformationSouth Carolina Law Enforcement Division (SLED)[email protected]
To contact Bland Richter:
Whitney McDuffPublic Relations Director, Bland [email protected]
Michael DeWitt is the editor of the Hampton County Guardian and has covered the Murdaugh crime saga by the beginning for the Greenville News and the USA Today Network.
Support Michael's work with a digital subscription to the Hampton County Guardian, Greenville News, Spartanburg Herald-Journal or Anderson Independent Mail.
This article originally appeared on Greenville News: SLED Officially Declares Stephen Smith's Death a Murder; mother