Read Time:
1 Minute, 16 Second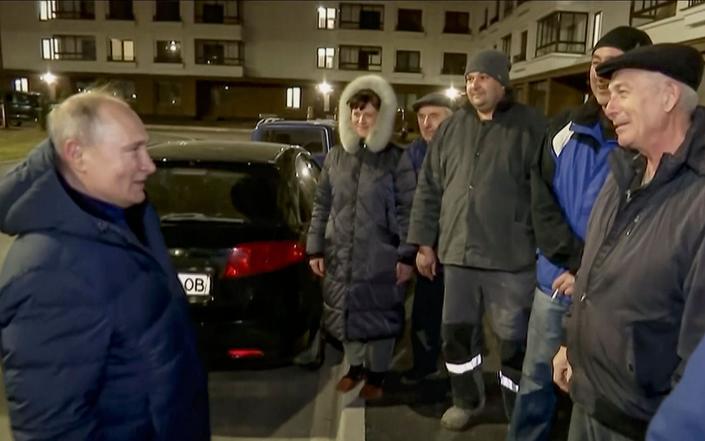 Vladimir Putin was harassed by a Mariupol resident on Sunday while visiting the devastated city.
Television footage showing the Russian president meeting supposedly appreciative Ukrainians shows a woman's voice shouting, "It's all lies, it's all just for show."
The screams, which appeared to be coming from a nearby building, prompted Putin's security team to frantically search for the source of the disturbance.
The Russian president's official visits are almost always carefully staged, and this was especially true of his trip to Mariupol, a city razed to the ground by Russian troops during a months-long siege.
The Russian leader flew into the city in an army helicopter and drove himself to residents in a reconstructed apartment building.
One resident sobbed as she told Putin she now "owned a piece of paradise" after the leader asked if she liked her new apartment.
"Wow, we've only seen you on TV," one man said after shaking Putin's hand.
Putin's bodyguards, wearing microphones, hovered around him throughout the visit, occasionally whispering in a resident's ear or directing them where to stand.
"We will have to get to know each other better," Putin told the beaming residents.
Putin's trip to Mariupol was his first visit to conquered territory since the invasion began last year.
It came after the International Criminal Court in The Hague issued an arrest warrant against the Russian president for alleged war crimes.