Read Time:
2 Minute, 48 Second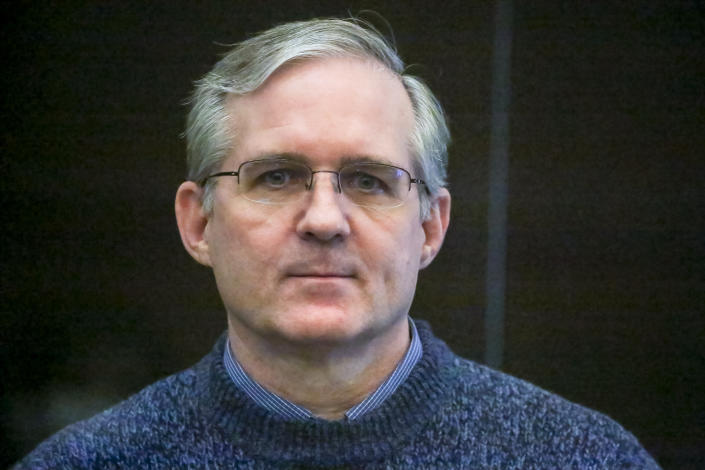 Detained American Paul Whelan says he is pleased that the Biden administration secured the release of WNBA player Brittney Griner from Russia through a prisoner exchange, but is "deeply disappointed" that it was unable to secure his.
"I am extremely disappointed that more has not been done to secure my release, especially as it has been four years since I was arrested," Whelan said in a telephone interview with CNN from the penal colony where he is being held in a remote area. from Russia. "I don't understand why I'm still sitting here."
Whelan said he "was led to believe things were moving in the right direction, that the governments were negotiating and something would happen pretty soon."
The Biden administration announced Thursday that Griner was released in exchange for Viktor Bout, a convicted arms dealer who had served a 25-year prison sentence in the United States.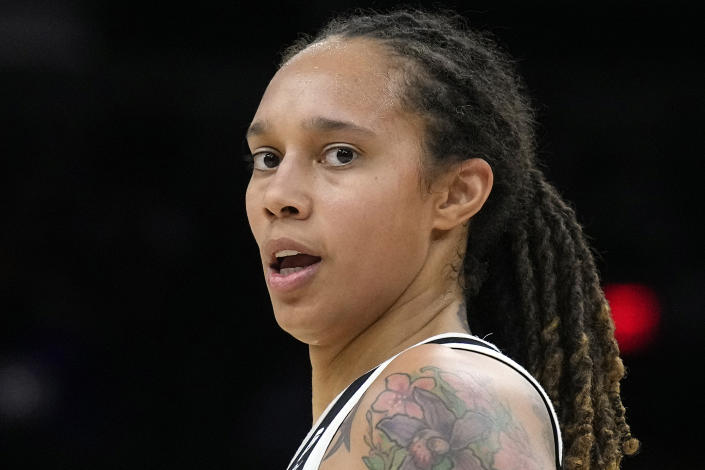 Whelan's brother, David, said Thursday that the Biden administration "made the right decision" in agreeing to the prisoner exchange that freed Griner.
"I'm so glad Brittney Griner is on her way home," said David Whelan said in a lengthy statement. "As a relative of a Russian hostage, I can literally only imagine the joy she will have, reunited with her loved ones, and in time for the holidays.
"There is no greater success than an unlawful prisoner being released and going home," continued David Whelan. "The Biden administration made the right decision to bring Ms. Griner home and make the deal that was possible, rather than waiting for one that wouldn't happen."
Earlier this year, the White House reportedly offered to exchange Bolt as part of a possible deal to secure the release of Griner and Whelan.
Griner was detained in Moscow in February on drug charges and later sentenced to nine years in prison. Paul Whelan, a Michigan-based corporate security executive and former U.S. Marine, has been imprisoned in Russia since 2018 on espionage charges.
David Whelan said U.S. officials had given the family advance notice that Paul would not be part of the Griner-Bout swap.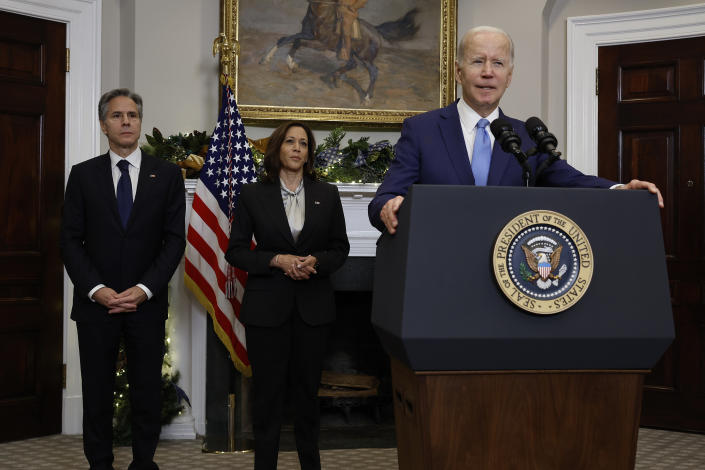 "That early warning meant our family was able to mentally prepare for what is now a public disappointment for us," said David Whelan. "And a disaster for Paul."
Griner is the second American to be released this year in a prisoner exchange with Russia. Trevor Reed, a 30-year veteran of the US Navy, was released in April after a prisoner exchange with Moscow.
At the White House, President Biden said the US has not given up on Whelan's release.
"We haven't forgotten Brittney and we haven't forgotten Paul," Biden said. "This was not a choice of which American to take home."
"We brought home Trevor Reed when we had the chance earlier this year," the president continued. "Unfortunately, for illegal reasons, Russia is handling Paul's case differently from Brittney's. And while we haven't managed to get Paul released yet, we're not giving up."