Read Time:
7 Minute, 39 Second
Have you ever wondered how much TalkSport presenters make?
TalkSport is one of the most popular radio stations in the UK and perhaps the most lucrative sports station in the region.
According to RAJAR figures, the company earns around 2.9 million listeners weekly.
Given such massive popularity, it makes sense that some of the biggest names on TalkSport programming would make a pretty penny every year.
However, the true earnings of most TalkSport hosts, like many radio hosts, remain a mystery.
To get insights into the earnings of hosts at TalkSport, we scoured the web for behind-the-scenes insights into salaries and net worth.
let's dive in
How much is TalkSport worth? TalkSport earnings and net worth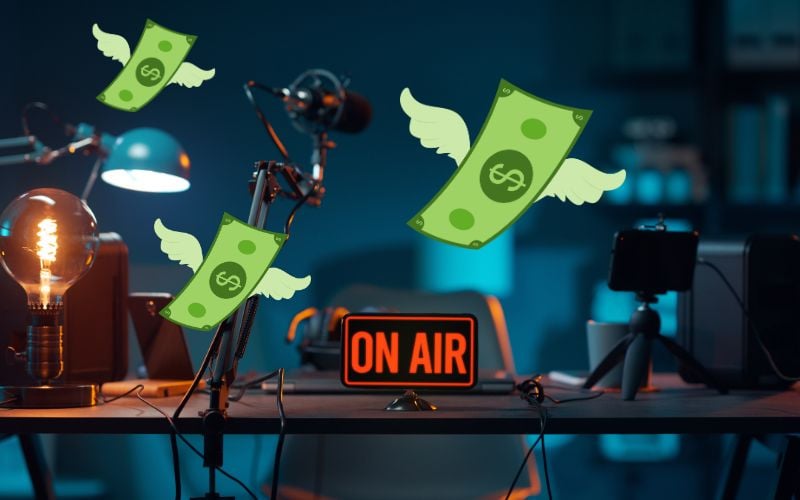 TalkSport streams live events, interviews with the sport's leading names, phone calls and discussions.
It is also the official broadcast partner for various sports competitions such as the English Football League and the Premier Football League.
If we look at some of the richest radio presenters in the UK over the years, we can see that the success of a station often affects each presenter's income.
For example, the BBC is home to some of the country's wealthiest radio hosts. In his role, Gary Lineker earns around £1.3million a year and Zoe Ball around £980k a year.
While TalkSport's listenership figures are on par with the listener statistics of some BBC channels, the TalkSport channel's net worth is likely to be slightly higher.
For example, BBC Radio 1 is worth around $2.85 million, while TalkSport has an average net worth of around $4.42 million.
Reports also show that TalkSport's annual revenue is around $88.2 million annually. This does not take into account revenue that TalkSport may generate from other channels outside of radio, such as monetized YouTube ads.
The TalkSport YouTube channel gets around 18.4 million hits a month. YouTube channels generally make around $7 per 1,000 views.
This could mean that TalkSport makes over $1 million annually from YouTube alone. However, it's not certain how that annual income will affect employee salaries.
How much do TalkSport presenters make? Data Insights
How much do TalkSport presenters make?
Unfortunately, unlike other radio stations such as the BBC, TalkSport is not particularly transparent about its salary figures.
Even fired TalkSport presenters haven't shared many insights into their past earnings over the years.
However, a report on Darren Gough, a former TalkSport presenter, and his decision to leave the channel and pursue a career as a cricket director in Yorkshire suggests he was actually earning a decent salary with the company.
By leaving TalkSport, Darren voluntarily lost around $150,000 in income each year.
Also in relation to the salaries at TalkSport, the job boards in Great Britain are not particularly informative.
According to Glassdoor.co.uk, the average salary for a sportswriter position at TalkSport was only around £24,000-26,000 a year.
However, this could be an indication of the average salary for an entry-level position. Prominent presenters and those with years of experience in the radio industry are likely to charge a much higher annual fee.
The income of famous TalkSport presenters
Since TalkSport's website and job listings don't offer much insight into presenter earnings on the channel, we need to dig a little deeper.
While we may not be able to track the income of all of TalkSport's 135 employees, we can look at the net worth and estimated salaries of some of the more well-known hosts.
Here's what we know about some of TalkSport's richest hosts.
Laura Woods (net worth: £1.64 million)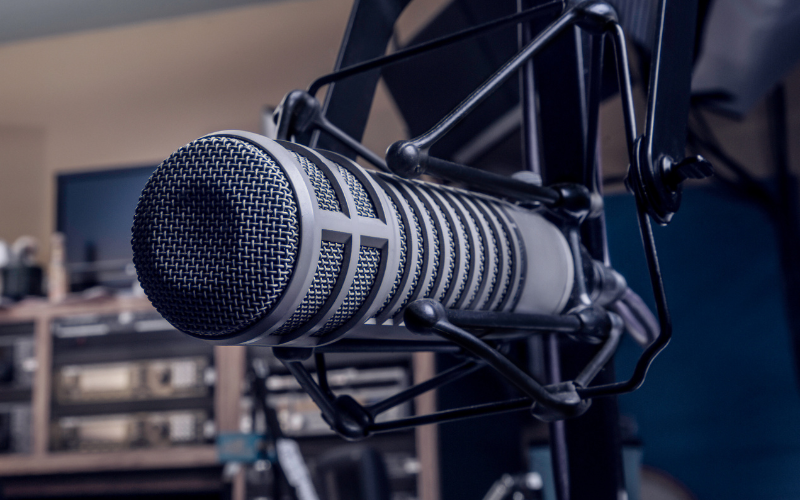 Thanks to her presenting roles on ITV, Amazon Prime Video and TalkSport, Laura Woods has garnered an impressive following in recent years.
She started her career as a runner on Sky Sports in 2009 before eventually becoming a producer at the channel.
In 2020, she was named the lead presenter of TalkSport's popular breakfast show. She is also responsible for ITV's FA Cup coverage.
According to a report, Woods has a net worth of around £1.64million today. However, it is uncertain how much she earns annually.
Alan Brazil (Net Worth: $1.5 million)
Alan Brazil is one of the better known presenters on TalkSport.
He started his career playing football for Manchester United, Tottenham Hotspur, Ipswich Town and even the Scotland national team. After a serious back injury, he switched to the media landscape and presented on television and radio.
Brazil hosts the breakfast show on TalkSport two days a week, whose net worth is an estimated $1.5 million.
However, it's not easy to know how much of that value comes from his football career.
Andy Goldstein (net worth: $5 million)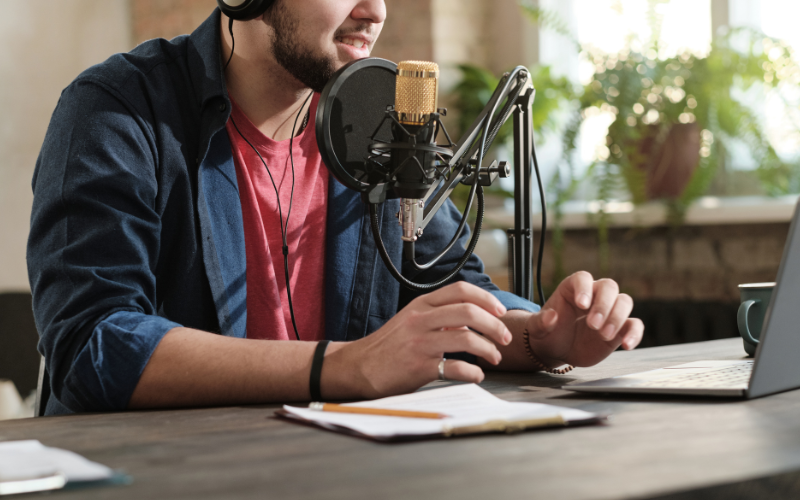 Andy Goldstein is one of the most influential figures in the media landscape, especially in sports, and has worked for several radio stations.
He previously hosted Eurosport snooker tournaments and Premier League snooker shows on Sky Sports.
Goldstein is currently hosting the drive Show on TalkSport, Monday through Friday from 4 p.m. to 7 p.m., along with the sports bar Monday evenings from 22:00 to 01:00.
His estimated net worth is around $5 million and his annual salary as a TV and radio host is said to be around $1.5 million.
Mike Graham (Net Worth: $870,000)
Archibald Michael Graham is a prominent British journalist and sports commentator, best known as a shock athlete.
Before joining radio, he was editor of the Scottish Daily Mirror and morning presenter of Talk 107.
Although Mike has had some difficult moments in his TalkSport career, he still makes a decent income from the station. His median salary is expected to be around $83,569 per year.
His net worth is estimated at just over $870,000.
Adrian Durham (Net Worth: $1-5 million)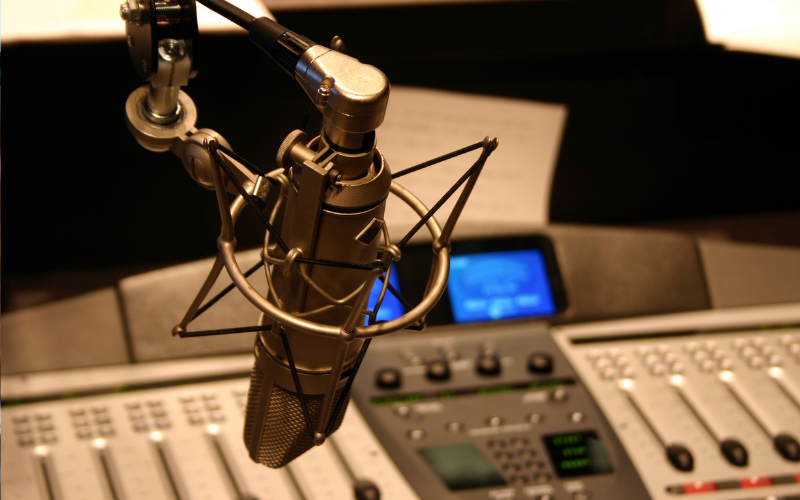 English football journalist and broadcaster Adrian Durham started broadcasting in Leeds in the 1990s.
Initially, he worked alongside other well-known reporters for the TEAMTalk phone service. Adrian joined TalkSport in 1999 and began hosting the station's shows drive Program.
Even today, Durham's salary is somewhat of a mystery. Still, some analysts are predicting his net worth to be somewhere between $1 million and $5 million, putting him level with some of the network's highest-earning broadcasters.
Mike Parry (net worth: $20 million)
Michael Parry is an English journalist and radio host with an incredible story.
He has written three books and contributed to the autobiography of fellow TalkSport host Alan Brazil. Parry joined Talk Radio in 1999 before the TalkSport channel forked.
Parry officially left TalkSport after 20 years in 2019 but continued to host weekend shows on the station between 2020 and 2021.
His estimated net worth is expected to be around $20 million.
Max Rushden (net worth: $5 million)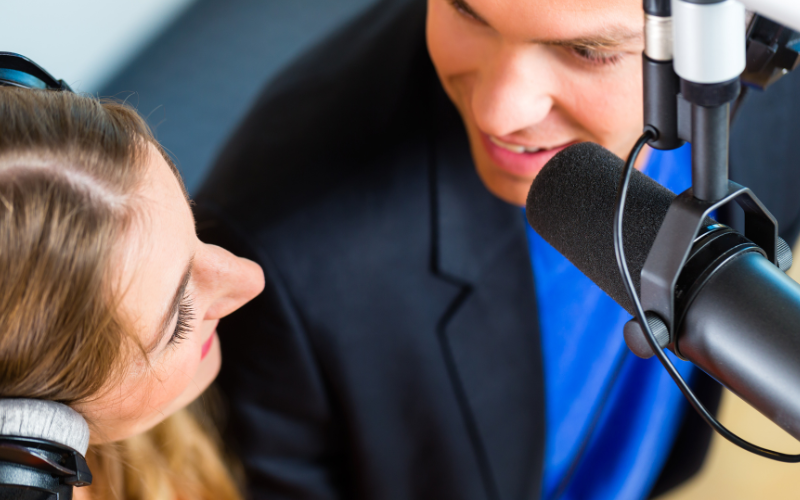 Like most TalkSport hosts, Max Rushden hasn't revealed many details about his income. However, according to one report, his annual income could be around $83,450.
Notably, Rushden has a weekly show on TalkSport. He also works for BBC Radio 5 Live and presents The Guardian's football week podcast.
This suggests that his income and net worth, which are estimated to be around $5 million, could be affected by various career moves.
Paul Ross (Net Worth: $1-5 million)
Paul Ross, the older brother of famous British comedian Jonathan Ross, is a radio presenter, media personality, journalist and television presenter.
First, Ross broadcast that Complete Breakfast Set by Paul Ross broadcast on talk radio. However, he left the network in 2019 to join TalkSport.
His show continued to be simulcast on TalkRadio until the launch of new programs in 2022.
Paul Ross is expected to have a net worth of between $1 million and $5 million.
Jason Cundy (net worth: $4 million)
Jason Cundy, best known for his history as a former professional football player, is another high earner in the TalkSport family.
A significant portion of his net worth today comes from his position as a defender, playing for Tottenham Hotspur and Chelsea in the Premier League.
Since retiring from the football industry, Jason has focused fully on his broadcasting career. He is currently presenting the Sports Bar segment on TalkSport.
He is also a regular on Chelsea TV and London Live. His net worth is estimated to be around $4 million.
How much are TalkSport presenters paid?
While we may not be able to provide full insights into the average income of a TalkSport presenter, hopefully this article has shed some light.
Unfortunately, like many other radio stations, TalkSport doesn't publish much information about its salaries and tariff numbers online.
However, if we look at the station's value and the net worth of some of its hosts, we can make some estimates.
At least TalkSport hosts can make a decent income.