Read Time:
2 Minute, 12 Second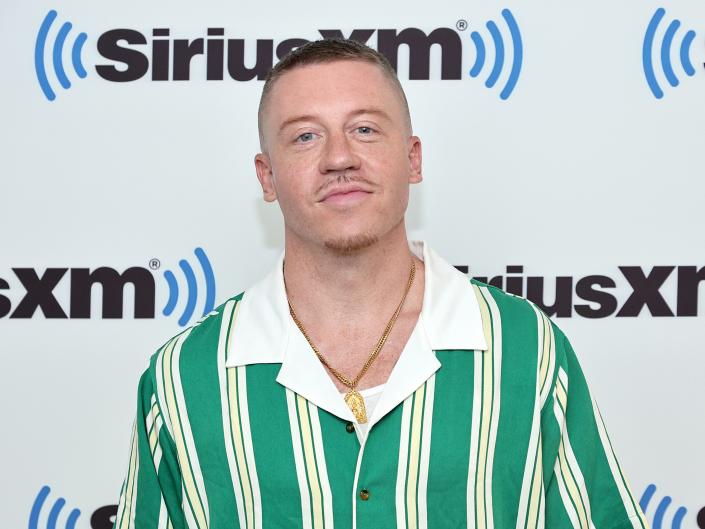 Macklemore appeared on Audacy's "Check In" podcast on Friday.

He said he took his 7-year-old daughter, Sloane, to Alcoholics Anonymous meetings.

"I don't want to hide that," Macklemore said of his sobriety.
Macklemore said he takes his 7-year-old daughter, Sloane, to Alcoholics Anonymous meetings.
The "Good Old Days" rapper discussed his sobriety and efforts to be transparent with his oldest daughter during an interview published Friday on Audacy's "Check In" podcast. Macklemore, real name Benjamin Hammond Haggerty, has three children with his wife Tricia Davis: Sloane, his daughter Colette, 4, and son Hugo, 1.
"Sloane has been to meetings with me. She asks me questions like, 'Daddy, how are your sober meetings?' We talk about it, and I don't want to hide it because it's not something I should feel guilty or ashamed about," Macklemore said. "The whole point is to get it out there. Like I'm not a finished product, this is what I'm working on, these are my struggles."
Macklemore added that it was important to him to have honest conversations with his daughter.
"These are things that we may have in our family that we need to keep an eye on. Just be honest. It's a conversation. There's no rule book here," he continued. "We're at a new point in parenting…I think it's important to have that conversation early on."
Macklemore has discussed addiction and sobriety throughout his career, including in a Complex interview in July 2015. He told the outlet that he relapsed in 2014 due to the stress of his skyrocketing fame.
"I roll around like a 15-year-old and try not to get caught smoking weed in my car," he said. "Straight up, driving all over here, like I was 15 years ago. Same shit. I felt so stupid. I felt like I was just wasting time. What am I escaping from here?"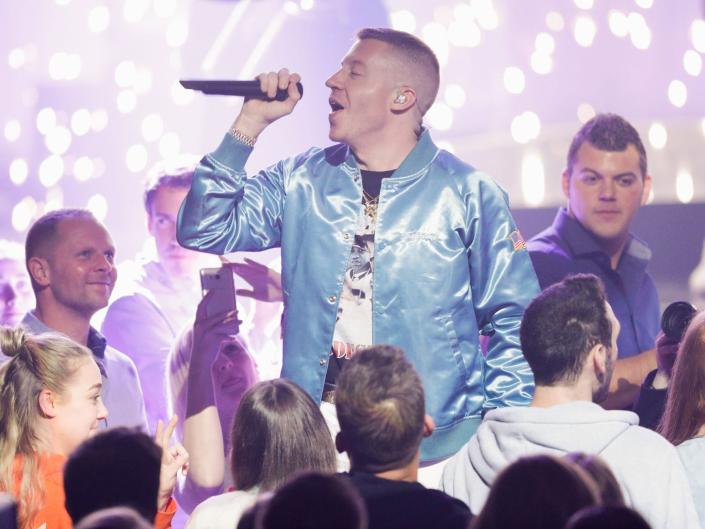 Macklemore added that he decided to get sober again when his wife became pregnant with their first child.
However, Macklemore told Dax Shepard on an April 2021 podcast episode of "Armchair Expert" that he relapsed in 2020 during the Covid-19 pandemic. Macklemore said he cried when he heard Shepard talk about his own relapse during an episode.
"It was within two months of my COVID relapse and the addiction is insane," Macklemore said. "It made me feel, as someone who had relapsed again, like a month or two earlier, that I'm not alone."
Read the original article on Insider