Read Time:
1 Minute, 43 Second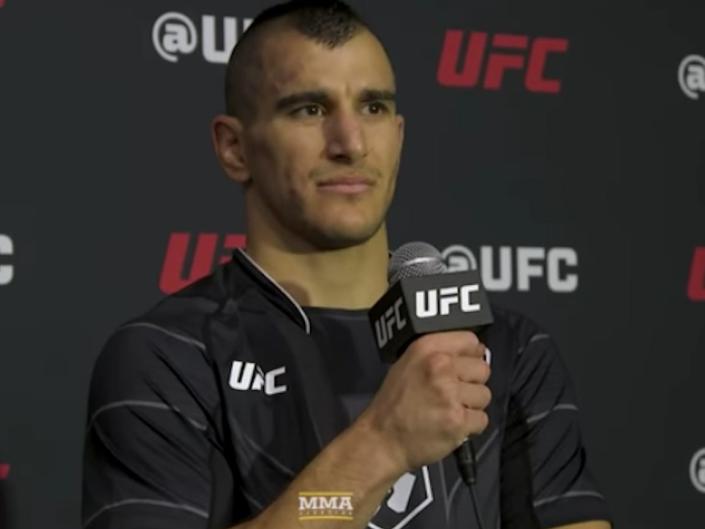 Natan Levy, a professional MMA fighter in the UFC's lightweight division, had a message for Kanye West.

Speaking to MMA Fighting, he told Ye to "come to me, man" if he had a problem with Jewish people.

Ye has made anti-Semitic remarks in recent weeks, including praise for Adolf Hitler.
Natan Levy, a professional mixed martial artist in the UFC lightweight division, had fighting words for Ye, formerly known as Kanye West, after a win against Genaro Valdez at UFC Orlando on Saturday.
"I think life is too short to hate, so for all these hateful people, it sucks for you guys, I feel sorry for you guys," said Levy, who is Jewish, in a backstage interview with MMA Fighting.
"Kanye West, if you got a problem with me or my people, come to me, man," he continued.
Ye has made a series of anti-Semitic comments and posts in recent months. This week he was suspended from Twitter after posting an image of a Nazi swastika inside a Star of David.
Hours earlier, he praised Adolf Hitler and the Nazis in an interview with conspiracy theorist Alex Jones.
In October, the rapper and fashion designer had a tweet deleted saying he was going "death con 3 on JEWISH PEOPLE".
Speaking to MMA Fighting, Levy said he had noticed an increase in anti-Semitic hate sent to Jewish people online since Ye made his racist remarks. "Believe me, I noticed," he said per MMA Fighting.
"I'm Jewish, it is what I am, it is [the way] I was born," Levy continued. "I am very proud of it and I will fight for it. I will fight for my people in the octagon, or wherever, and I will not support anti-Semitism. I do not stand for any racism – not around me. Don't bully anyone around me or I'm going to find you."
Other notable figures have condemned Ye for the anti-Semitic remarks, not least President Joe Biden.
Read the original article on Insider