Read Time:
5 Minute, 51 Second
Have you ever wondered how to listen to AM radio on your phone? Today there are numerous ways to listen to your favorite radio stations anywhere.
You can listen to online streams hosted on a broadcaster's official website or download a handy smartphone app.
However, it is worth noting that many solutions that aim to give radio access to your smartphone mainly focus on FM stations. AM radio is becoming rarer in many parts of the world as broadcasters migrate from AM frequencies to FM and DAB technology.
Fortunately, that doesn't necessarily mean you can't listen to AM radio on your smartphone. However, your options may be somewhat limited.
Two options for listening to AM radio on a phone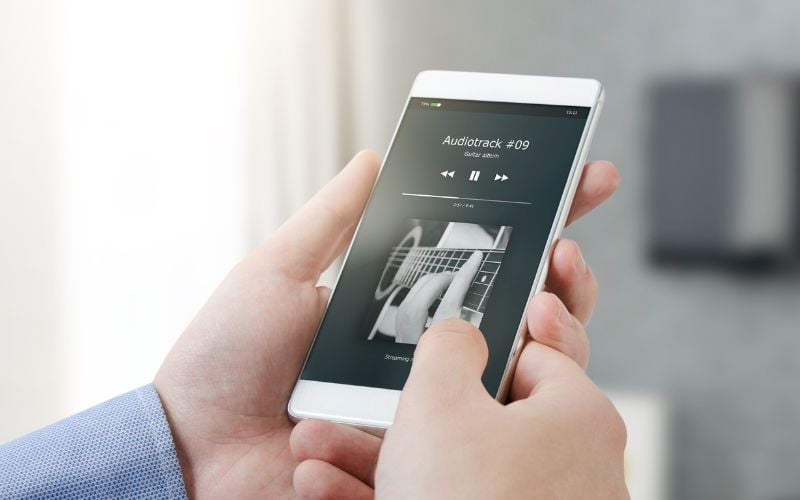 Many smartphones come with a built-in FM chip that allows users to listen to FM radio anywhere. These chips can pick up FM frequencies much like the radio systems you have in your car and home.
However, not all smartphones can capture and convert AM frequencies.
Android users can sometimes listen to AM radio offline via an FM radio app when they turn on their chip. Although many Android devices have FM chips, they are often turned off by default.
You need to activate your chip using an app like NextRadio on the Google Play Store. Once you have downloaded the app, you can listen to the radio in FM only mode by activating your chip.
Unfortunately, you cannot activate an FM chip on your Apple device. This means you can only access the radio on an iPhone with an internet connection.
Fortunately, there are still ways to do this. The first way is to search for your favorite radio station's website or a radio website directory.
The second option is to download an app on your phone that provides access to one or more AM radio channels.
Accessing AM radio through a website
Most modern radio stations have their own website where you can search for and listen to live streams or download previous playlists straight to your phone.
If your favorite station doesn't have its own website, you can use one of the following websites to access radio streams from different channels instead:
Streema: A website hosting free and premium internet, AM and FM broadcast broadcasts from around the world. You can filter stations by location and genre.
Radio.net: An online website and app providing access to thousands of national and international radio stations, including AM streams.
TuneIn: A convenient all-in-one radio directory that hosts streams from hundreds of international and national radio stations worldwide.
If you plan to access AM radio through a website, make sure you can access the internet on your smartphone.
While you can use your mobile data to listen to radio content, we recommend connecting to Wi-Fi whenever possible.
If you stream large amounts of radio to your phone, you may be using more data than your phone plan allows.
Also note that the quality of your internet connection affects how smooth the wireless transmission is. If your internet connection is lost, you may lose access to your station.
Some sites allow you to download streams to listen to later if you're concerned you might not have persistent internet access when needed.
Listen to AM radio with smartphone apps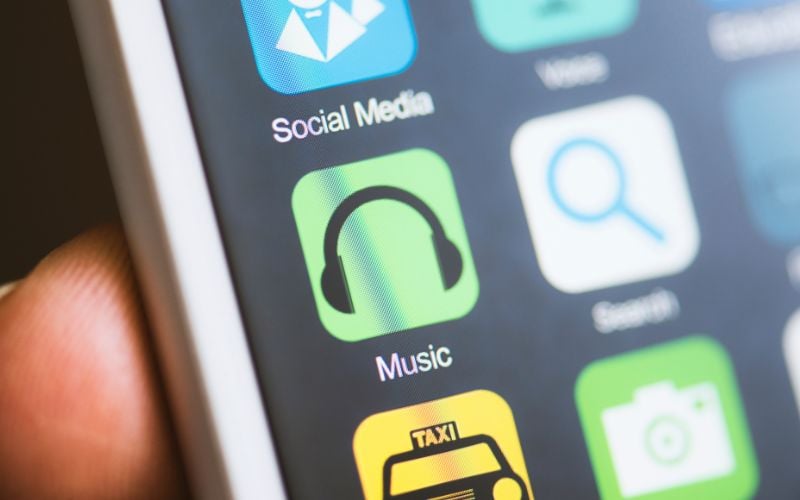 The easiest way to listen to AM radio on a smartphone is with a dedicated app.
There are dozens of options for iPhone and Android users. In addition to the simple ability to browse AM channels and streams, apps often offer additional functionality as well.
Some let you create a favorites tab to quickly find your favorite channels in one place. Some can also send notifications to your phone to let you know when specific programs start or new streams are available.
If you only want to listen to AM radio, you can search your phone's app store for the name of the station you want to listen to, or search for the term AM radio.
Here are some great AM radio apps for Android and Apple devices:
Apple AM ​​radio apps
Simple Radio: Simple Radio is a handy AM/FM radio app with more than 50,000 stations worldwide. It also includes access to talk radio, breaking news and trending music suggestions.
TuneIn Radio: Produced by radio company TuneIn, the TuneIn Radio app supports everything from AM and FM radio stations to news shows, podcasts and music playlists. There are more than 100,000 radio stations from 197 countries to choose from.
Top Radio: With DAB, AM and FM stations, Top Radio covers all the major stations in regions worldwide, from the UK to Italy, the US and beyond. You can even make requests for radio stations that you can't find on the platform.
Radio: Live AM FM: This simple radio app allows users to listen to stations worldwide. It features a sleep timer to automatically turn off your show for you, a station search bar, and a favorites list to keep track of your top stations.
Many of these options are also available for download from the Google Play Store, such as Simple Radio and TuneIn Radio.
Android AM radio apps
Radio FM: While the Radio FM app is primarily focused on FM stations, you can also find a variety of AM and local radio stations on the platform. The user-friendly app has a simple search function and filters that allow you to sort content by genre or location.
Radio Me Another excellent choice for AM radio lovers, the Radio Me app supports broadcasts from FM and AM stations around the world. With the touch of a button, you can listen to live broadcasts, news reports and sporting events from virtually any country.
Radioline: Suitable for podcast and radio streaming, Radioline is an all-in-one application for audio lovers. You can access more than 110,000 streams from local, national and international catalogs and even find recommended stations in your area.
iHeartMusic: Developed by one of the largest radio parent companies in the world, the iHeartMusic app combines AM and FM radio stations with music playlists and podcasts. There are thousands of shows and streams to explore, and you can even download your favorite music to play offline later.
Can you listen to AM radio on your phone?
Although listening to AM radio on your phone might be more complex than listening to FM stations, there are still many ways to do it.
Whether you want to listen to a playlist by browsing a station's website or download an app, you shouldn't have any trouble tuning in to your favorite channels.
Just make sure you know how much data your apps or website visits are using so you don't end up spending a fortune on your cell phone bill!