Read Time:
7 Minute, 21 Second
How Much Do LBC Presenters Earn?
Ever wondered how much you could make as an LBC presenter?
LBC, originally the London Broadcasting Company, is one of the most popular radio stations in the UK.
Owned by the larger Global brand, LBC began broadcasting in October 1973, just a week before Capital Radio went on the air.
The launch of LBC was a momentous moment in radio history and marked the start of broadcasting of Independent Radio News.
Although the station only broadcast to London until 2006, it soon began to reach more followers with a nationwide digital presence.
Today we take a look at the net worth of some of the top LBC presenters and the available LBC salary facts and figures to find out how much presenters can earn on this famous British broadcaster.
How much is LBC worth? LBC earnings and net worth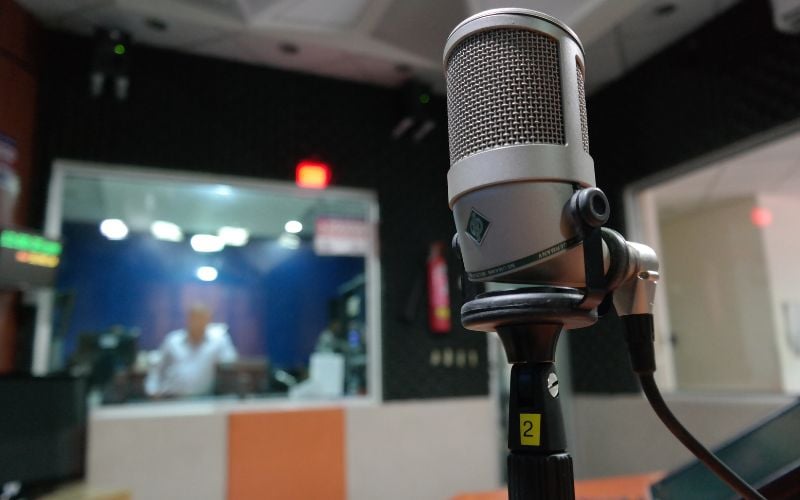 Often, a radio station's size, influence, and earning potential have a direct impact on how much top presenters make on the channel.
The more a radio company can earn through sponsorships, advertising, and other monetization opportunities, the more its presenters will benefit.
RAJAR estimates that LBC will have a total weekly audience of around 3.8 million people in 2022, making it one of the most popular channels in the UK.
To put that in perspective, BBC Radio 2, which ranks as the UK's largest broadcaster, has a weekly audience of 14.4 million.
LBC is arguably one of the biggest talk shows in the UK and is also considered to be one of the most trusted news channels in the region.
Whilst LBC doesn't release many annual accounts of its earnings, Pomanda.com researched the brand in 2022 and estimated the company's enterprise value at around £28.5m based on around £27.4m of sales.
It's also worth noting that Global, NBC's parent brand, is among the most profitable radio parents in the world, generating around half of the £700m spent on radio advertising in the UK each year.
However, the company has a significantly lower operating profit.
How Much Do LBC Presenters Earn? Data Insights
So if LBC and Global are such profitable brands, how does that affect their presenters' salaries? It's hard to say for sure.
Like most radio stations, LBC does not publish transparent salary information on its website or other press-oriented media.
This means we have to make estimates based on information available elsewhere.
For example, if we look at the Glassdoor.com job board, the average radio presenter salary in the UK is typically around £46,540 per year.
Looking a little closer at previous vacancies on LBC's website, the average salary for an online journalist is between £32,000 and £35,000 per year.
These salaries seem a bit low for famous radio hosts. However, there is no guarantee that the information presented here will not apply only to entry-level team members.
Other news reports over the years suggest that an LBC presenter's actual salary is likely to be much higher.
For example, Eddie Mair left the BBC for LBC after refusing to take a £350,000 pay cut.
The income of famous LBC presenters
Since the LBC does not provide much insight into the actual salaries of the moderators on its team, and even fired LBC moderators have not provided insight, it is difficult to determine exactly how much those moderators make.
What we can do, however, is take a closer look at the net worth and potential salaries of some of today's LBC's most famous presenters.
Nick Ferrari (Net Worth: £4million)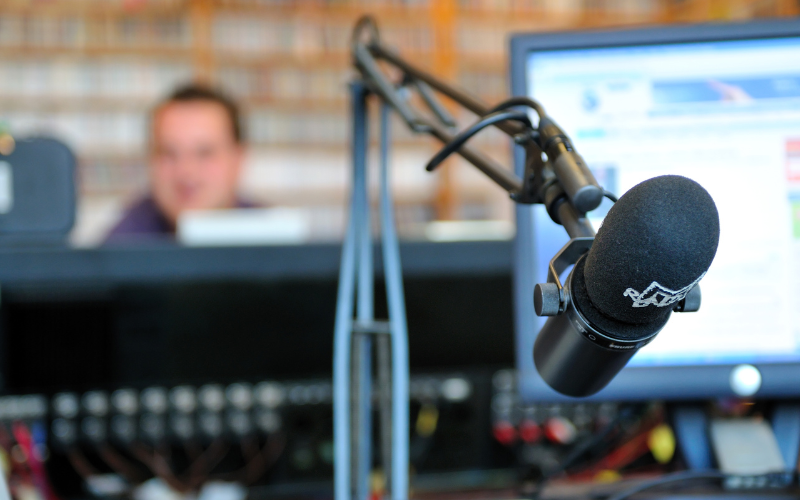 Nick Ferrari is best known for hosting the weekday breakfast show on LBC. He was also a regular guest The Alan Titchmarsh Show and has a column in the Sunday Express.
Ferrari began his journalistic career as sunday mirror Reporter before joining Talk Radio.
In 2001 he presented his first breakfast program at the LBC and has been an important part of the team roster ever since.
It is estimated that Nick Ferrari has an estimated net worth of around £4million today and a monthly salary of around £78k.
James O'Brien (net worth: $3.2 million)
Podcaster, author, radio host and tabloid journalist James O'Brien has been a presenter on LBC since 2004.
As a rule, he moderates telephone conversations on current topics between 10 a.m. and 1 p.m. on weekdays. He also previously hosted a weekly interview series.
The moderator has been involved in some controversy in the past and is considered a relatively skeptical moderator.
Experts put his net worth at around $3.2 million and he earns an average annual salary of around $509,400.
Shelagh Fogarty (Net Worth: $1-5 million)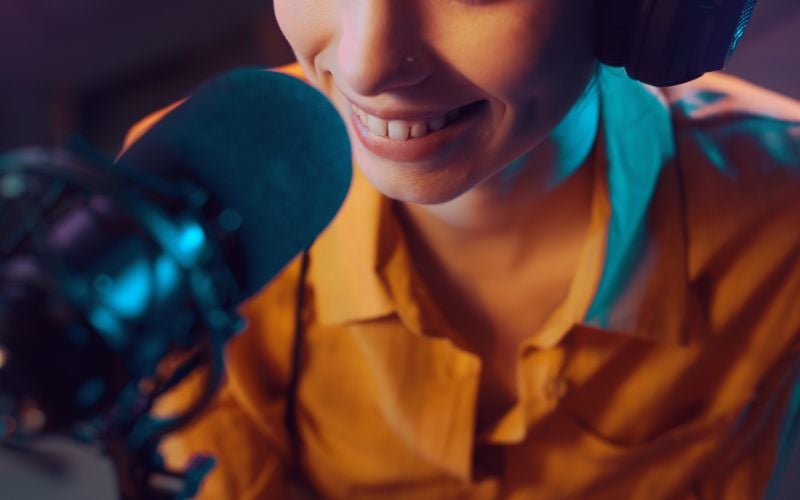 Radio and TV presenter Shelagh Fogarty is known for hosting the afternoon show on LBC.
She joined the company from the BBC Radio 5 breakfast show with Nicky Campbell. Fogarty won the 2007 Sony Silver Award for Best News and Current Affairs Show.
Though Shelagh's net worth estimates are vague, some experts believe the presenter makes between $70,000 and $125,000 a year.
Iain Dale (Net Worth: $1-5 million)
Another presenter of somewhat shaky fortune, Iain Dale is known to many for being the first openly gay Conservative candidate to stand in a general election.
Since 2010 he has regularly hosted a discussion show on LBC. He was named Radio Host of the Year at the 2013 and 2016 Arqiva Radio Awards.
Although Dale's total net worth is difficult to predict, some industry analysts estimate that he makes about $71,192 per year.
However, some of that earnings could be attributed to his podcast and other non-radio activities.
Ian Payne (Net Worth: $1-5 million)
Sports broadcaster Ian Payne is a correspondent for ITV and hosts the breakfast current affairs phone show on LBC.
He has also previously worked as a presenter on Radio 5 Live and Sky Sports.
Payne recently launched a new Monday-Thursday late night telephone program on LBC, replacing Tom Swarbrick who was moved to the drive-time programme.
His net worth is estimated to be between $1 million and $5 million.
Andrew Castle (Net Worth: £2-3m)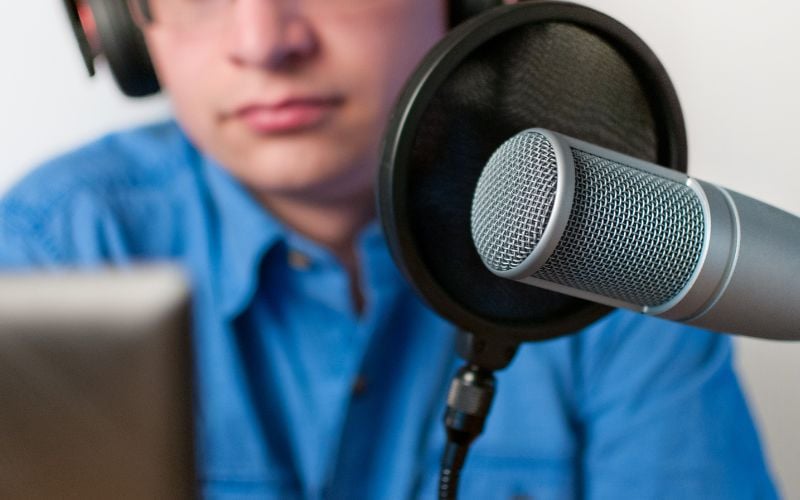 British broadcaster and former tennis player Andrew Castle has been a major influence on UK TV and radio broadcasts over the years.
He hosted on the defunct ITV breakfast show GMTV and began hosting for LBC in 2013.
Castle now hosts the weekend morning show on LBC and has a net worth of around £2million to £3million.
However, no information was given about his annual salary.
Natasha Devon (Net Worth: $1-5 million)
Author, activist and broadcaster Natasha Devon is one of LBC's better known presenters.
She hosts a weekly radio show on the station and is known for her charity work. Devon has worked with many charitable organizations over the years and is actively involved in political campaigns.
Natasha Devon's net worth is estimated to be between $1 million and $5 million, however her annual income is unknown.
Nick Abbot (net worth: $5 million)
As a radio host, Nick Abbot is responsible for moderation The Late Show Fridays, Saturdays and Sundays for LBC.
Abbot has a long history in the radio landscape. He joined Radio Luxembourg in 1987 and has since worked for several stations.
Abbot briefly left LBC and the radio landscape before returning with his current weekend evening programs. His estimated net worth is around $5 million.
Clive Bull (net worth: $2 million)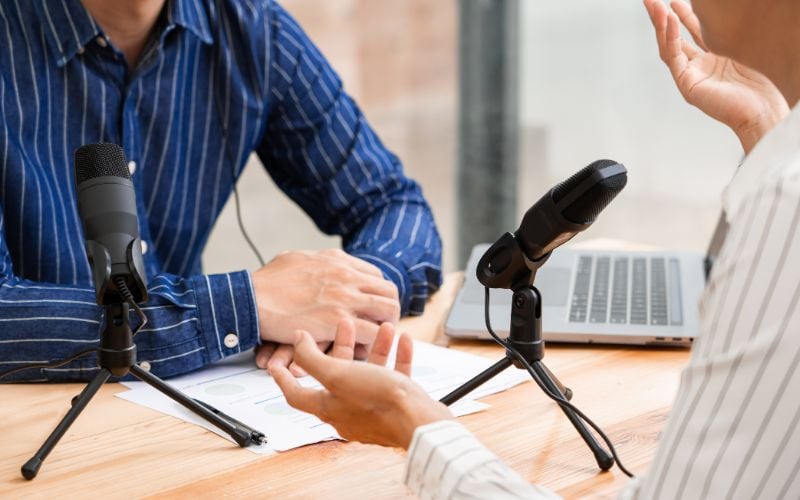 English radio talk show host Clive Bull is best known for hosting a late night show on LBC.
He first joined the LBC team as a switchboard operator and worked as a producer for Steve Allen night line show.
In 2018, Clive Bull switched to weekend programming to present Saturday and Sunday shows between 6pm and 8pm and 6pm and 9pm
Although not much information is available about Clive Bull's annual salary, some experts estimate that his net worth is around $2 million.
How Much Do LBC Presenters Earn?
Ultimately, knowing the salaries LBC presenters earn today is a challenge. The information available online is somewhat limited.
Even with insights into the net worth of various presenters and LBC's total earnings, it's difficult to pinpoint clear salaries.
Hopefully the insights above have given you a better idea of ​​how much leading radio hosts can make on the right channel. It seems that LBC presenters can make a decent income.