Read Time:
6 Minute, 24 Second
Christian radio stations are more popular than you might think.
While these religious programs aren't necessarily for everyone, they're hugely popular around the world.
The Radio Advertising Bureau estimates that about 20 million people tune in to Christian talk and music stations each week.
Christian radio stations in Canada allow locals and visitors alike to enjoy unique music, inspirational messages and instructive sermons along the way.
But what are the best Christian radio stations available to Canadians today?
We've scoured the ether to bring you some top tips.
The 11 Best Canadian Christian Radio Stations
Christian radio is a relatively recent phenomenon in Canada.
The first own station only started broadcasting around 1993. Although Christian organizations began using radio much earlier, in the 1920s, the government received numerous complaints about its broadcasts.
In 1929, the Royal Commission even recommended removing religious radio stations entirely from its airwaves.
Following changes in radio rules and policies, Christian radio has once again begun to grow across the Canadian landscape.
Here are some of the top stations worth listening to.
1. CHRI-FM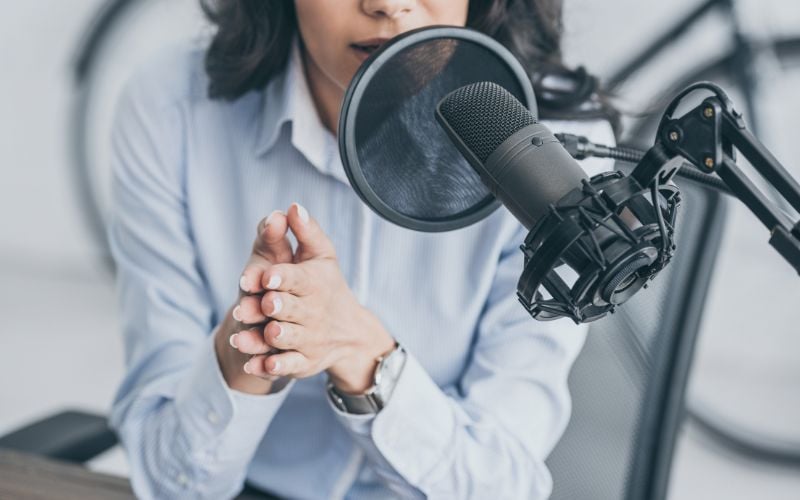 Established in 1996, CHRI-FM was one of the first Christian radio stations to be licensed in Ottawa, Ontario.
The station is a registered non-profit and commercial station broadcasting a contemporary Christian music format.
The shows typically consist of family-friendly programs, sermons, educational events, talk shows, and modern Christian music.
Brock Tozer, the station's most famous presenter, has been with the station since 1997.
Today he serves as the station's morning personality and overall program director.
Frequency: FM: 99.1MHz
Website: CHRI-FM
2.Joy Radio
Based in Oakville, Ontario, CJYE or Joy Radio is a Christian music and talk station with a variety of great programs to discover.
The station was launched in 2001 and took over the same frequency previously held by sister station CHWO.
The station's religious programming, which includes Bible teachings, uplifting music, and an inspirational talk station, was also formerly aired on the CJMR ​​station.
After the launch of CJYE, the CJMR ​​broadcaster transitioned to a full-time, multilingual format.
Frequency: AM: 1250kHz
Website: Joy Radio
3. CKJJ-FM
CKJJ is an Ontario broadcast contemporary Christian music station founded in 2003. It is owned by the United Christian Broadcasters group in Canada.
Although the broadcaster has experimented with entering new markets, some of its applications have been rejected, such as applying for a license in Foymount.
Today, CKJJ-FM has licenses throughout Bancroft, Brockville, Kingston and Maynooth. The programs usually consist of talk shows and inspirational programs as well as contemporary Christian music.
In addition, the station regularly organizes events for listeners.
Frequency: FM: 102.3MHz
Website: CKJJ-FM
4. CJLF FM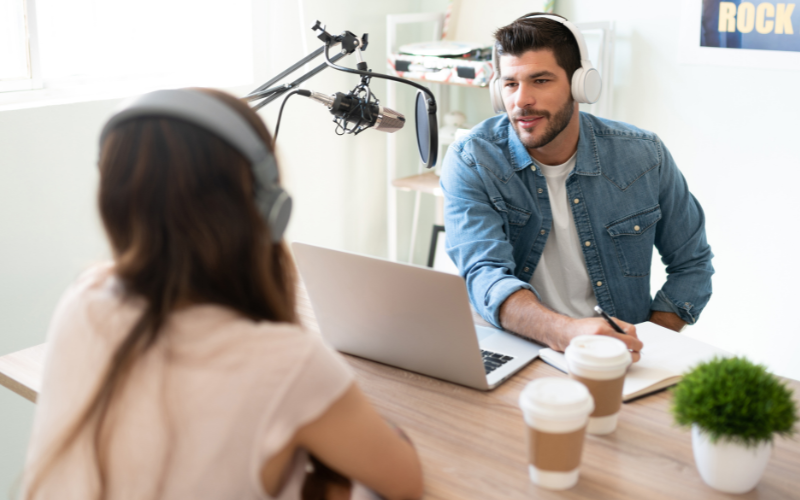 Another Christian radio station in Ontario, CJLF-FM, was established in 1999 and is owned by Trust Communications Ministries.
The station broadcasts a contemporary Christian music format with regularly scheduled programming and syndicated shows such as the CT-20 Countdown.
CJLF-FM, also known as Life 100.3, promotes itself as Ontario's Christian superstation and maintains a strong online community. The site even posts information about upcoming concerts and Christian music events.
Frequency: FM: 100.3MHz
Website: CJLF-FM
5. CJTK-FM
Based in Sudbury, Ontario, CJTK-FM is a Christian music and talk radio station owned by Eternacom. The station bears the KFM brand.
The station started out in 1997 as a small, low-power, 35-watt radio station. It was the first Christian station in the region to receive a power upgrade.
Interestingly, in addition to Christian music and talk shows, the channel also airs sports updates. It was the play-by-play voice of the Sudbury Wolves in the 2009–2010 Ontario Hockey League season.
Frequency: FM: 95.4MHz
Website: KFM
6. CJTW FM
CJTW, also known as Faith FM, is owned by the Sound of Faith Broadcasting Company and broadcasts Christian music and talk shows.
The station's playlists feature a variety of Christian artists, and the station hosts game shows and pastor-led programs.
With child-friendly programs, CJTW presents itself as a safe place for the whole family. The broadcaster regularly hosts and promotes live events throughout the Canadian region.
In addition, the moderators share breaking news relevant to local listeners. There is even one Faith on Demand podcast.
Frequency: FM: 93.7MHz
Website: Faith FM
7. CJFH-FM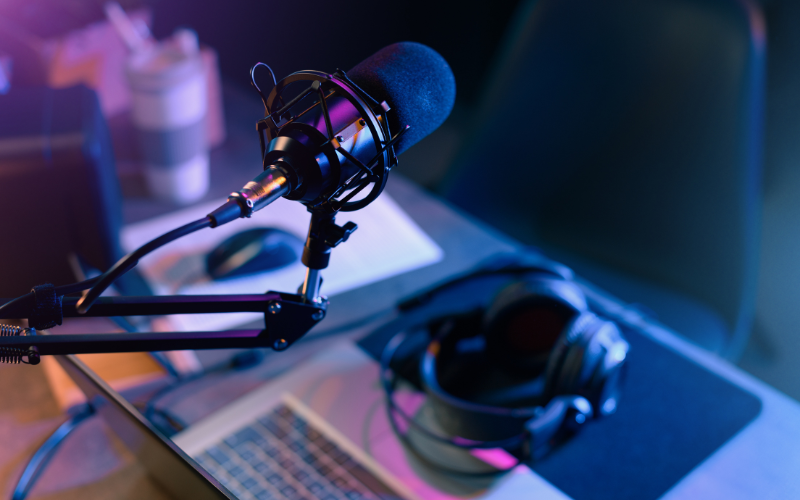 CJFH-FM, commonly called Hope FM, is a Woodstock, Ontario station broadcasting a Christian music format.
It is also owned by the Sound of Faith Broadcasting Company. CJFH-FM was first launched in 2003 as a low power FM station.
The station follows a similar format to CJTW-FM, with many of the same syndicated programs.
Like Faith FM, it also features upcoming events on its website and has its own on-demand radio player app.
Frequency: FM: 94.3MHz
Website: CJFH-FM
8. CJLT FM
CJLT-FM, known to many as Praise FM, is a Canadian radio station based in Alberta broadcasting a Christian format with a selection of sermons, shows and music playlists.
Originally, the station started broadcasting as LPFM in 2003.
In 2007, it received approval to operate a high power station and changed its callsign in the following years.
For a time, the station requested the removal of its status as a specialty format to play soft contemporary music for adults.
However, after Vista Radio's purchase, the station reverted to its previous Christian-centric playlist.
Frequency: FM: 93.7MHz
Website: Praise FM
9. CHJX-FM
CHJX-FM is a 24-hour radio station based in London, Ontario broadcasting a contemporary Christian music format.
In addition to Christian music, which is played throughout the morning and midday, various teaching programs and talks are also broadcast.
The station has undergone several branding changes over the years, transitioning from Grace FM to Inspire FM and Faith FM.
The channel offers a variety of recorded and live content, including the popular morning show Faith Mornings with Shaun.
Frequency: FM: 99.9MHz
Website: Faith999
10.CJLI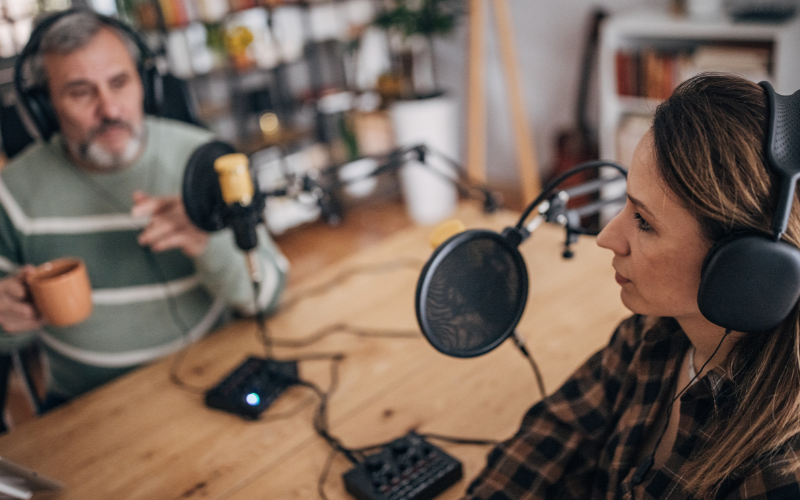 An attractive option for AM radio fans, CJLI, also known as The Light, is a Christian radio station based in Calgary, Alberta.
The station is owned by Touch Canada Broadcasting and is licensed for daytime broadcasting at 50,000 watts and 20,000 watts at night.
The station plays a variety of programming, from sermons and educational events to music playlists with a focus on Christian artists and musicians. The station also has its own on-demand show available online to all listeners.
Frequency: AM: 700KHz
Website: CJLI
11. CHVN FM
Based in Winnipeg, Manitoba, CHVN-FM started in 2000 after the company received approval to create a new specialty radio station in the area.
The group originally planned to broadcast on 107.1 FM but was turned down by the Industry Canada group.
The station's programming focuses primarily on contemporary Christian music, with carefully curated playlists aired throughout the day.
It regularly hosts talk shows and shares news and weather updates with listeners.
Frequency: FM: 95.1MHz
Website: CHVN
Celebrate your faith with Canadian Christian radio stations
Although Christian radio is a relatively new addition to the Canadian airwaves, the number of specialty stations in the region has exploded in recent years.
There are now dozens of AM, FM and digital radio channels available to religious listeners.
The options above represent just some of the incredible stops to explore if you are looking for motivation and inspiration for the day.