Read Time:
6 Minute, 30 Second
Ever wanted to listen to FM radio on your iPhone or Android? You're lucky.
Although many devices can access radio, from home stereos to your car's built-in entertainment system, there are few things more convenient than using your smartphone.
The good news is that today's innovative phones can do more than help you catch your favorite local, international, and even global streams. There are a number of ways you can turn your device into a portable radio, even if you're not very tech savvy.
Here are the best ways to listen to FM radio on an Android or iPhone device.
Option 1: Use the FM chip in your Android phone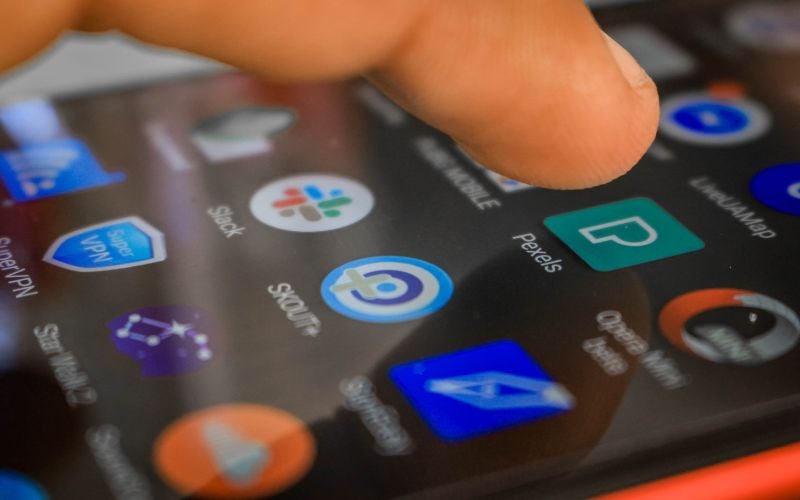 First, while most smartphones are not equipped to pick up AM radio frequencies, many already have the technology they need to use FM frequencies.
Many leading Android manufacturers such as HTC, Samsung and LG have mobile phones with their own working FM chips that allow you to stream radio to your phone without an internet connection.
If you own one of these devices, you can use various apps to listen to music offline without worrying about your data consumption.
However, you must first know if your phone has an FM chip, and you may need to enable it before you can start streaming.
If you're not sure if your phone has an FM chip, see if you can use it to connect headphones or earbuds.
All FM radios require an antenna. Your headphones in a standard smartphone act as this antenna, allowing you to access radio waves. You probably can't listen to the radio offline if you can't connect headphones to your phone.
Unfortunately, most newer Apple devices don't have an FM chip. However, if this is the case with your Android phone, you can enable it using the NextRadio app. All you have to do is:
Download the NextRadio app from the Google Play Store
In the app, click the Settings button (the three horizontal lines).
Tap FM Only Mode. (If your phone doesn't show this option, your phone may not have an FM chip, so you'll need to use one of the methods below.)
When FM-only mode is enabled, NextRadio uses the FM receiver chip to stream content to your phone instead of accessing audio from the internet
Once you've accessed this mode, plug in your headphones or earbuds and tap "Local FM Radio" to find the station you want to listen to.
A basic tuner function is available, allowing you to browse available streams.
Option 2: Use the Apple Music app on your iPhone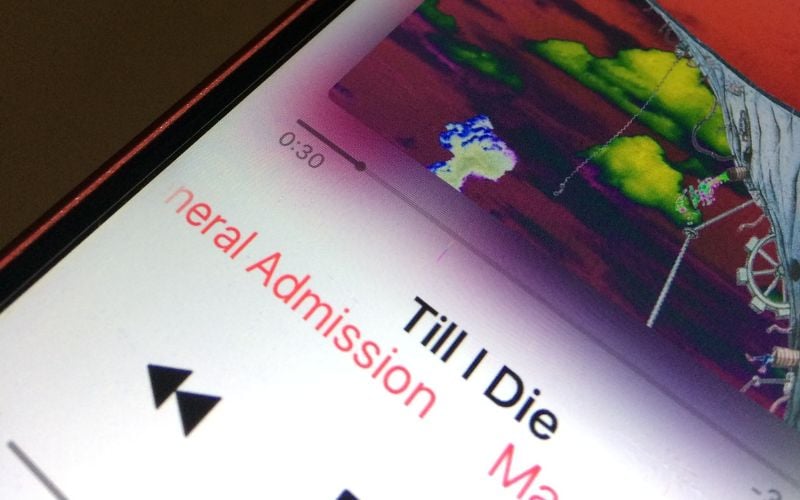 If you have an iPhone, you might not be able to use NextRadio to stream local radio content offline, but that doesn't mean you can't listen to the radio at all.
Apple provides access to radio stations as part of its Apple Music service. Keep in mind that you may have to pay a subscription price for your service and need an internet connection to listen to stations.
To find and use the Apple Music app on your smartphone, look for the Apple Music icon (a musical note) on your phone's screen.
Tap the app and scroll to the radio section. Apple offers Apple Music 1, Apple Music Hits and Apple Music Country.
You can also listen to broadcast radio stations, including local ones, by searching for the station by its name or callsign in Apple Music's search bar. Tap the station to hear it live.
You can even use Siri to load a radio station for you. Say "Hey Siri" and ask the virtual assistant to play your favorite channel.
If you really want to get inventive, you can create your own radio station with a subscription to Apple Music.
Just play a song or album, click Now Playing, and then click the More (three dots) button. Save a song to your library to add it to your playlist.
Option 3: Use mobile apps or websites to access FM radio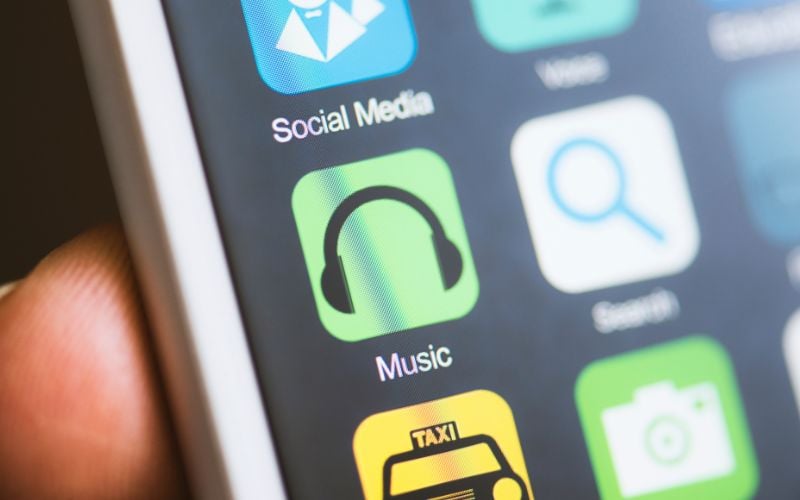 Finally, if neither of the above two options work for you, there are still ways to access FM radio stations if you have an internet connection.
An alternative strategy is to search your smartphone's browser for the name of your favorite radio station.
Most modern radio stations have a website where you can search for and listen to live streams, download playlists to your phone, and more.
If you can't find a dedicated website for your chosen station, you can try using channels like Streema, Radio.net or TuneIn to search for channels online.
Streaming music directly from the Internet can quickly use up your data and battery life. If you want to keep your phone bills down, it pays to keep a close eye on how much data you're using.
If using a website seems too tedious for you, an app might be a better alternative.
FM radio apps provide a more convenient way to easily browse local, international and global FM radio stations.
They also have extra features you can take advantage of like sleep mode for listening to the radio in bed, favorites lists, and offline download options.
Here are some of the best FM radio apps for Android and Apple.
TuneIn radio
iOS app / Android app
If you enjoy listening to all kinds of streams from different genres, TuneIn might be the perfect FM radio app for you.
It offers various programs including sports channels, local radio shows and podcasts. In addition, you can get personalized recommendations from the app based on your listening history.
With 100,000 stations, you shouldn't run out of options.
Simple radio
iOS app / Android app
Easy to use and intuitive, the Simple Radio app provides access to over 50,000 worldwide stations with AM and FM channels.
You can hear everything from music and live news to sports and talk shows. Additionally, listeners are also provided with some great suggestions for trending music, and you can even browse stations based on their location.
LiveOne
iOS app / Android app
The LiveOne app (formerly LiveXLive) powered by Slacker is an all-in-one music streaming app with access to videos, podcasts and radio channels.
You can watch live broadcasts of music events, access handcrafted music stations and connect to channels worldwide. There is also an option to curate content and create your station.
iHeart
iOS app / Android app
If you're a radio fan, you're probably familiar with iHeartMusic and iHeartRadio. With the iHeart app for Apple and Android, you can easily browse all iHeart branded stations.
The app shows up-to-date information about the song and artist as you listen, so you can discover new playlists.
Plus, you can save or skip live music for the subscription price.
SiriusXM
iOS app / Android app
SiriusXM, another handy FM radio app developed by a major radio brand, offers instant access to ad-free music, original talk shows, and live sports.
You can filter content based on your favorite decades, hits, and genres. There are also channels for finding podcasts and programs.
You can even create Pandora stations based on artists and take advantage of auto-streaming options.
Listen to FM radio on iPhone or Android
Tune in to FM radio on your iPhone or Android device isn't nearly as complicated as it might seem. If you have a certain type of Android phone, you can activate your FM chip to listen to streams offline.
Otherwise you can access music from local, regional and international stations via your internet connection via a variety of apps and websites.