Read Time:
6 Minute, 56 Second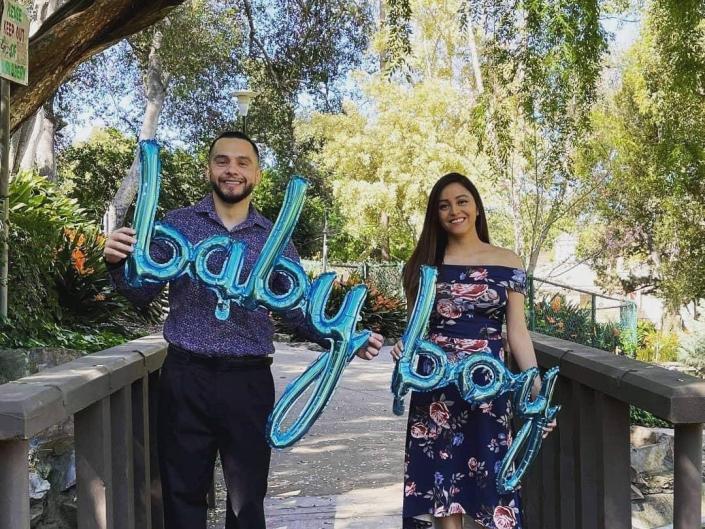 A lawsuit claims that a "mistake" during IVF could lead to a baby boy developing stomach cancer.

The child's parents sought IVF to avoid passing on a stomach cancer gene, the suit says.

The child's father told Insider that his heart aches "every day" for his son.
A baby born through IVF is at risk of developing deadly cancer after a fertility clinic mistakenly transferred a genetically mutated embryo, according to a lawsuit filed Wednesday on behalf of the baby's parents.
Their complaint, obtained by Insider, alleges that Huntington Reproductive Center, founded in 1988, and its family doctor, Dr. Bradford Kolb, responsible for inflicting "unspeakable pain and suffering" on the baby, who is tube-fed.
The filing states that, at best, the baby will need stomach removal surgery when he reaches puberty. In the worst case, he can develop stomach cancer, which can be fatal.
The boy's parents, Jason and Melissa Diaz, opted for IVF and screening to avoid passing on Jason's gastric cancer gene, a mutation in the CDH1 gene. Their joy after the child's birth in September 2021 was "short-lived," as he tested positive for the genetic mutation when he was 10 months old, according to court documents.
This gene puts a person at a very high risk of developing a rare but deadly cancer. The recommended treatment for people at high risk of developing stomach cancer is gastric removal surgery.
"We just can't believe that after everything we've done, and after everything HRC and Dr. Kolb have promised, he had the exact same mutation that we thought we had escaped," said Melissa Diaz, 31, at a news conference . Wednesday.
"My heart was crushed," she told Insider. "It was hard to believe it was real."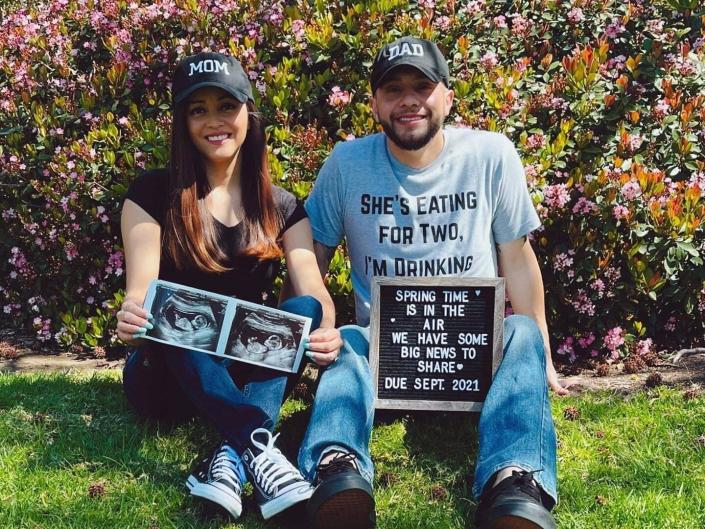 Jason Diaz said in a press conference that he was diagnosed five years ago with hereditary diffuse gastric cancer, a rare cancer, and that several family members had died from the disease. His chemotherapy treatment was unsuccessful and he underwent a gastrectomy.
"My whole digestive system has been rewired," said the 37-year-old.
Diaz, who works as a retail manager, said that "when my wife and I decided to have children, we knew we had to do everything we could to protect our future children from this genetic mutation."
"Now I will be forced to watch my own son – my own flesh and blood – go through this," he said. "My heart aches every day for my little boy."
Jason Diaz said at the press conference that he had consulted Kolb during his 2018 chemotherapy and that HRC "promised" to screen his and his wife's embryos and only replace those without the mutated gene. "Trusting Dr. Kolb and HRC turned out to be the biggest mistake of our lives," Diaz said.
The lawsuit alleges that HRC was fully aware of the couple's wishes, and not only transferred the mutated embryo, but also tried to cover up its mistake by checking medical records after discovering the mistake.
In a statement to Insider, HRC said it empathized with the family's situation. It said that "an initial biopsy was performed by HRC." The statement continued, "However, patients associated with the case sought genetic testing and genetic counseling outside of HRC Fertility."
Adam Wolf, a partner at Pfeiffer Wolf, the law firm representing the Diazes, told Insider in a statement that the genetic testing company, "We know that HRC was wrong and just misinterpreted what the genetic report showed."
Speaking at the press conference, Wolf said, "This was a tragic, tragic mistake by HRC Fertility and Dr. Kolb. And it's unforgivable."
The complaint – which alleges negligence, malpractice, battery, misuse of embryos and fraudulent concealment – says the couple, who married in 2018, did the "responsible" thing by choosing IVF to screen for the possible gene mutation in their future children .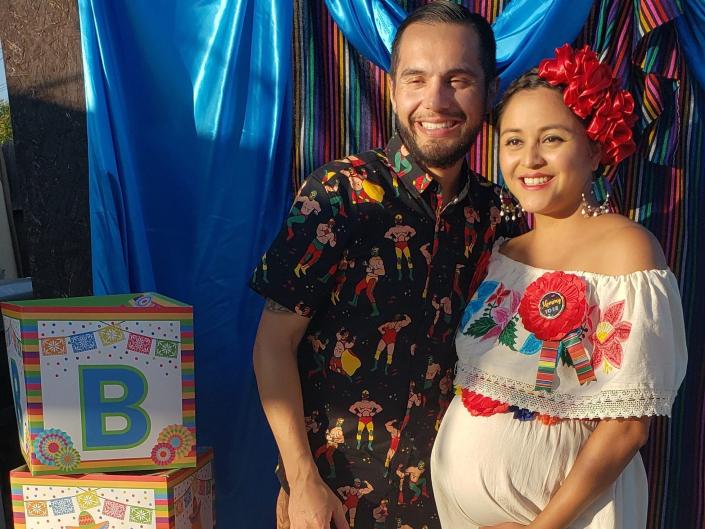 The pair placed their trust in Kolb and his team, based in Pasadena, California, after reading the HRC website, the suit says.
"It boasted that Dr. Kolb was known for helping to develop and implement advanced technologies for the genetic screening of embryos," the lawsuit reads.
Lawsuit claims the clinic tried to cover up the error
In their suits, the Diazes say they underwent IVF in 2020 and five embryos proved viable. According to the document, one of the embryos with the mutation was born in January 2021 by Dr. Kolb turned over to Melissa Diaz.
The application states that the parents' families "shared their joy" when their son was born. Family members "threw a huge party to celebrate the elimination of the CDH1 mutation from the Diaz family line," it says.
Melissa said at the press conference that she found out what happened when she contacted the clinic in the summer of 2022 to ask about another embryo transfer. She added that the couple wanted a second baby before having her ovaries removed because she has an increased risk of ovarian cancer.
The Diazes claim that an HRC employee sent the couple handwritten papers detailing which embryos had the cancer gene. "To her horror," the lawsuit says, Melissa learned that the screening of her son's embryo had detected the mutation after all.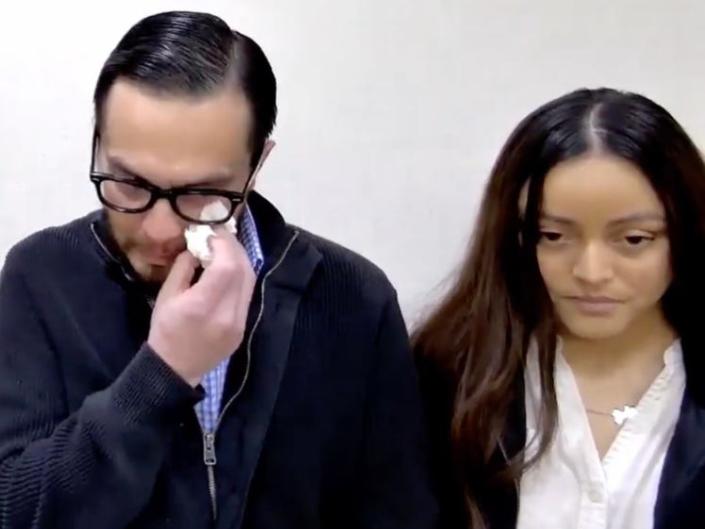 Melissa, a claims clerk, said she initially thought it was a mistake. "I was hoping it was some sort of record-keeping error," she said at the press conference. "It turned out that they had misinterpreted the results of our embryo tests."
She added, "It was the ultimate betrayal. We trusted them to help us have a healthy baby."
Wolf said HRC was trying to cover its tracks by withdrawing "information about which embryo was put back." According to their lawsuit, the center provided a "falsified version" of the report with the "incriminating" notes removed.
In a statement to Insider, HRC categorically denied "all allegations of falsification or mismanagement of records. While an initial biopsy of the embryos in question was performed by HRC, the issues relevant to genetic testing and counseling were conducted by a third-party provider."
The application stated that the baby tested positive for the mutation in the CDH1 gene at 10 months of age.
Interventional Gastroenterologist Dr. Austin Chiang, who did not treat Diazes' baby, told Insider that people with the genetic mutation have a higher risk of the rare cancer.
Citing a study published in JAMA in 2015, he said, "Based on this paper that looked at 183 patients with this mutation, 70% of men and 56% of women developed gastric cancer by age 80."
Jason worries that his son will miss "simple things" like eating a cheeseburger
Jason Diaz told Insider that he was able to predict his son's health path after his own experience with stomach cancer.
"How come he has to change his life at such a young age and won't be able to experience the things he should be able to experience as a young adult, as an adult?" he said.
He added that if he gets cancer, his son's life will be difficult with a likely gastric removal, feeding tube and possible chemotherapy.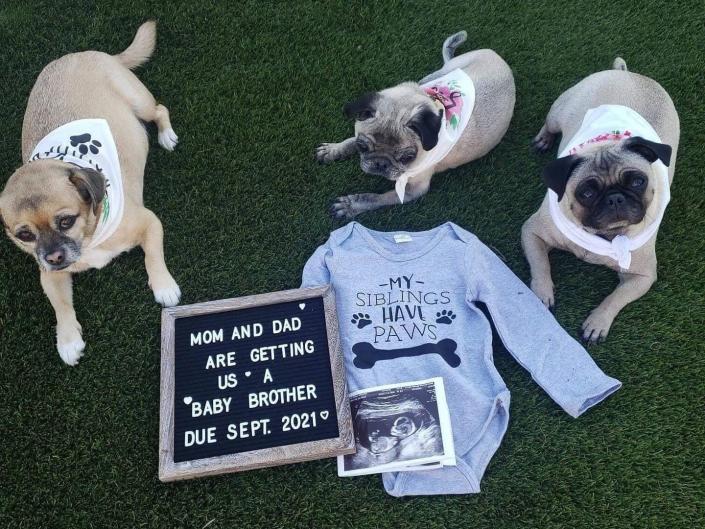 "Simple things that we take for granted in life, like eating a cheeseburger and a soda at the same time or taking him to the baseball field and watching him buy an ice cream cone — those are things that won't be possible as he gets older," Diaz said .
Lawyers are seeking an undisclosed sum from HRC for the boy's ongoing medical expenses and his family's "anxiety".
"I know we will get through this with strength and grace," Jason Diaz said at the press conference. "But there must be justice."
Melissa told Insider that her baby was a "cheerful, talkative boy" who had just learned to "climb on the couch by himself."
"He only knows happiness," Jason added. "That's what we preached to him every day. He's a great, great kid."
Read the original article on Insider