Read Time:
7 Minute, 21 Second
It's a great time to be a radio enthusiast. The Aether has never been so accessible.
Thanks to the advent of the internet and new streaming channels, you can listen to your favorite shows anytime, anywhere. It's even easy to tune in to programs from abroad.
Even if you don't have a radio in your car or your own stereo at home, you can still enjoy a variety of music genres, talk shows and programming options with your smartphone.
The best smartphone radio apps offer a quick and easy way to access virtually any genre, browse streams, and even create your own playlists.
With so many applications available, how do you know you're choosing the right one?
We've gone through some of the most popular smartphone radio apps in 2023 to bring you our list of the best options available for iPhone and Android users.
let's dive in
1. TuneIn radio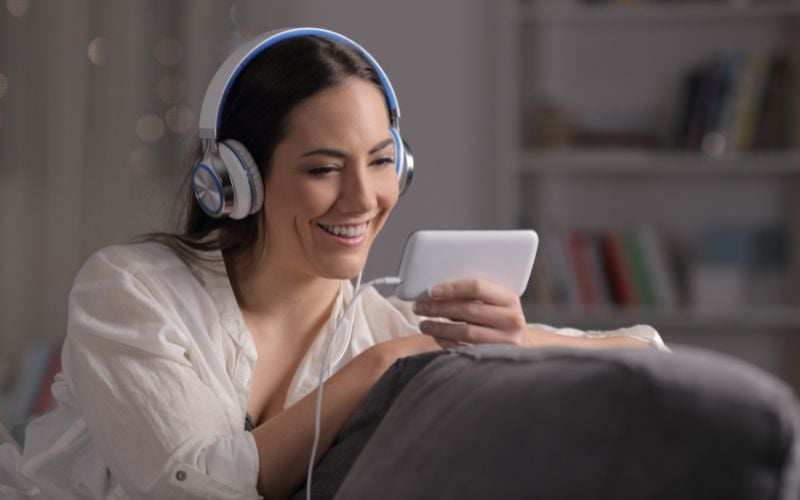 iOS app / Android app
Certainly one of the most popular smartphone radio apps, TuneIn is available for free or on a subscription basis on the Apple App Store and Google Play marketplace.
This handy tool provides instant access to 100,000+ global stations, including AM and FM options.
From world-renowned sports coverage to live news, podcasts, audiobooks and music channels, you can find everything conveniently in the same dashboard.
Additionally, if you upgrade to the premium version of the app, you'll benefit from uninterrupted ad-free music, unlimited audiobooks, and access to some awesome exclusive content.
2. Simple radio
iOS app / Android app
Simple Radio is the product for you if you're looking for a no-frills smartphone radio app.
Compatible with smartphones, smartwatches and tablets, Simple Radio streams over 50,000 radio stations worldwide every day. AM and FM stations include popular options like BBC, MRN, NPR, KNBR, etc.
It has a handy tuner that lets you browse local stations and discover new artists. Tools also help you sort by trending content, specific music genres, live sporting events, breaking news and talk radio.
The premium version of the app includes additional features like a sleep timer, the ability to turn off display apps, and other exclusive features.
3. NPR One
iOS app / Android app
NPR One is a fantastic smartphone radio app if you're more interested in news radio stations than music channels.
Produced by National Public Radio, NPR One brings you the latest headlines from every region of the world.
The app learns your preferences over time, so you can pinpoint which stories you find most interesting to improve content suggestions.
In addition to news channels, you can also access podcasts and recorded interviews through the NPR app. Local stories are covered daily; You can skip, pause, and rewind audio as needed.
From nationally broadcast shows to regional stations, there is something for everyone.
4. LiveOne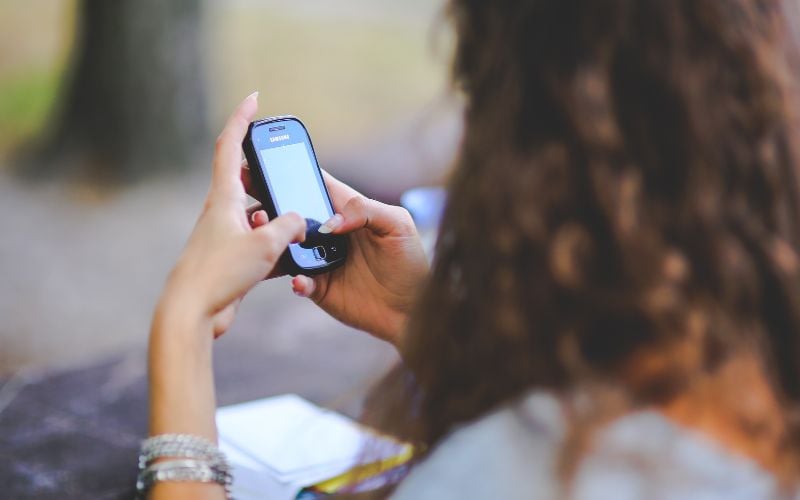 iOS app / Android app
LiveOne, formerly known as LiveXLive, is a comprehensive smartphone radio app full of excellent content to explore.
The solution includes free access to various music options, podcasts and events. You can also create your own music stations from scratch and browse personalized recommendations at your leisure.
Users can save their favorite songs in playlists, share them with friends, and watch news reports, talk shows, and videos.
Additionally, premium plans are available for an enhanced experience with offline listening, music skips, and enhanced audio quality.
5. iHeart
iOS app / Android app
Developed by one of the most famous radio stations in history, iHeartMedia, the iHeart smartphone radio app is a simple and effective way to stay up to date with all iHeart branded stations.
The software provides access to thousands of live radio stations, unlimited music playlists, podcasts, and various other options.
You can stream sports channels like ESPN, listen to NFL and ESPN news, or tune into your local AM and FM stations.
The app includes tools for creating personalized music stations and playlists. Plus, premium features provide access to downloads, so you can listen to your music even when you're not connected to the internet.
6. SiriusXM
iOS app / Android app
Like the big brand iHeart, SiriusXM has a helpful app for smartphone users.
The app offers ad-free music streams to explore, live sports, entertainment and talk shows, and news reports. You can listen to hundreds of different channels and podcasts from big-name celebrities.
There are also special channels for artists like the Beatles or Drake.
Unlike many other competitors, SiriusXM hosts The Howard Stern Show on his app and two dedicated Howard Stern channels.
Like most of the radio industry's top smartphone apps, the service is available for free or by subscription. The premium plans offer more original content and unique features like turning off ads.
7. Pandora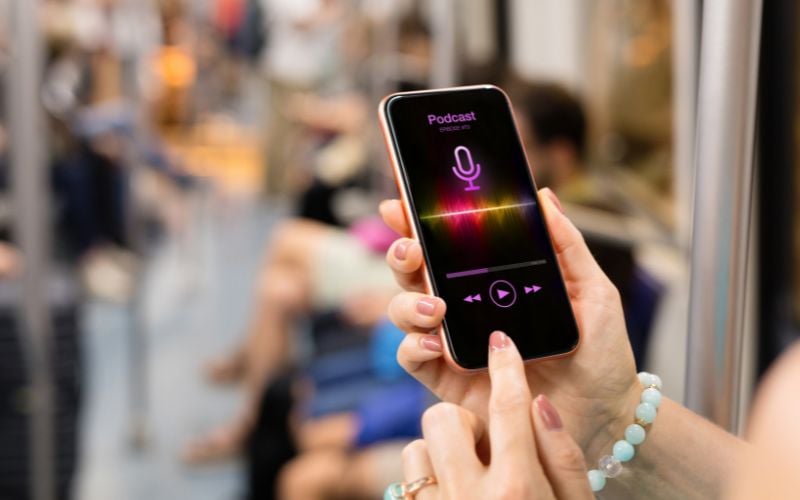 iOS app / Android app
Most radio fans today are familiar with the music company Pandora.
Like the website, the Pandora mobile app offers access to a personalized music experience where you can browse radio stations, genres, playlists and podcasts.
Unlike most of the apps on this list, Pandora doesn't offer direct access to local stations.
You can listen to some radio stations, but you need a premium subscription to access certain radio stations.
A plus is that you can always create and share your own playlists. There are also different listening modes, such as Discovery if you want to find new artists in your favorite niche.
8. RadioLine
iOS app / Android app
RadioLine is a popular music app that allows customers to listen to internet, AM and FM radio stations worldwide.
You can access more than 110,000 radio stations and 10 million podcast episodes through the app without paying anything. There is even an option to browse content by country or genre.
Some handy features of RadioLine are downloading a podcast and listening offline or exporting music to your Spotify or Deezer playlist.
Add your favorite local, national and world stations to your playlist. Also, you can listen to the top stations in your country with the local search option.
If you want a premium experience without ads, a paid version of the app is also available.
9. Audials Play
iOS app / Android app
The Audials Play app is an all-in-one music player and recorder and streams over 250,000 podcasts and 100,000 radio stations from around the world. You can choose music based on what's currently streaming in your area, or even search for a station playing your favorite artist. With Audials, you can even record your radio shows to listen to later.
Audials offers 120 genre options to choose from as well as audio and video podcasts for versatile entertainment.
There's also a handy sleep mode, so you can set your app to turn off automatically when you sleep.
10. MyTuner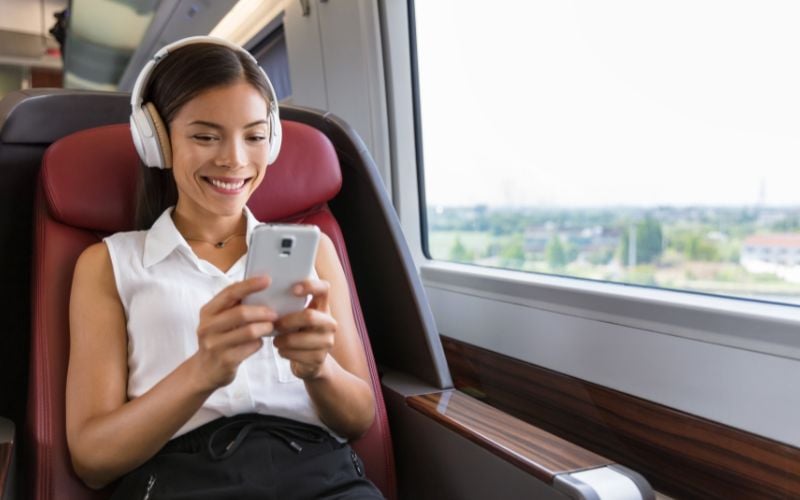 iOS app / Android app
With more than 50,000 radio stations from over 200 countries and territories, MyTuner offers plenty of variety.
Like most of the best smartphone radio apps on this list, the software comes with tools for listening to your favorite podcasts alongside radio streams. There are also numerous genres and ways to search for music by state or city.
The MyTuner smartphone radio app allows users to create and share playlists via social media. You can also listen to your music via Airplay and stream it straight to your car, smartwatch or smart TV.
As a bonus, the product is easy to use even for beginners.
11. Daring
iOS app / Android app
Audacy is a handy smartphone radio app with access to sports, music, news and podcasts, making it easy for any radio lover to listen to the content they love best.
Unlike most radio apps, this app lets you rewind shows to the beginning or save your spot on a stream when you need a break. You can also save your favorite stations to access them later.
Whether you're interested in live local music or sports play-by-play commentary, Audacy has you covered. The company even produces original content, so there's still more to explore if you want to push yourself.
Choosing the best smartphone radio app
These days there are plenty of great smartphone radio apps to choose from regardless of your device. The above options are just some of the top rated and feature rich solutions out there.
However, if you just browse your app store, you're sure to find many other great options. Go and enjoy the radio!